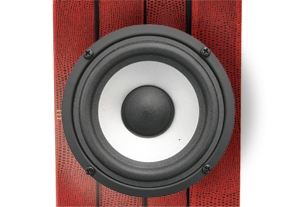 From videogames to audiobooks to animated films, Back Stage explores the voiceover arena for actors.
H. Jon Benjamin Lends His Voice to 'Archer' and 'Bob's Burgers'
How funny guy H. Jon Benjamin ditched the Holocaust for a voiceover career thanks to David Cross and "Dr. Katz, Professional Therapist."
Voiceover for Video Games
For the actor, voiceovers for video games are time-consuming, vocally stressful, and satisfying.
Learning About the V.O. Industry at VOICE 2012
Upcoming convention at Disneyland offers seminars on anime, audio books, and more.
Audible Audio Books Recruits Young Actors
Workshops at NYU, Juilliard, USC, and UCLA offer advice and feedback on getting into narrating audio books.

Loop Groups are a Great Opportunity for Voice Actors
Actors Erin Matthews, Tara Platt, and Yuri Lowenthal say it's great to be part of a crowd.