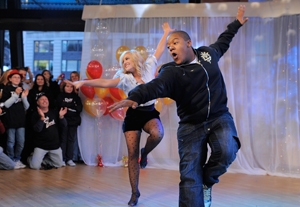 'Shameless' Star Emma Kenney Juggles Acting and Middle School
Tween Emma Kenney appears on Showtime's "Shameless," about Chicago's underclass and starring William H. Macy, Emmy Rossum, and Justin Chatwin.
Ariel Winter is Proud to Play Smart Characters
The perky star spoke with Back Stage about booking the role of Alex and what she's learned from the cast and crew of "Modern Family."
Casting Directors Brandi Brice and Dana Gergely Enjoy Working as a Team
Casting directors Brandi Brice and Dana Gergely, who cast for Disney Channel, enjoy discovering young actors.
The 'Wow Factor': Does Your Child Have It?
Talent and casting agents look for certain qualities when scouting talent and auditioning children for film, television, and theatrical productions.
ACTeen's Rita Litton on Objectives for Young Actors
Acting is doing. An actor doesn't come onstage to feel an emotion but to do something. An actor should choose a strong objective.