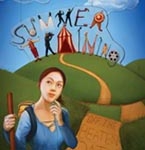 Off the Beaten Path
Summer is a great time to reflect upon the various elements of your résumé and to ask yourself whether there are skills or experiences that could use some brushing up. In our Spotlight on Summer Training, you'll discover a spectrum of opportunities for burnishing your résumé as fall approaches.
Flying Swan Comes Aloft
Four-time Oscar nominee Marsha Mason is excited about this summer's launch of the Flying Swan Acting Program at Connecticut's Wesleyan University. Geared for acting students aged 16 to 20, the intensive, which runs June 26-July 28, will be special for a number of reasons.
Summer Theatres and Festivals 2008
For Back Stage's state-by-state list of programs and opportunities for summer training, just click here!