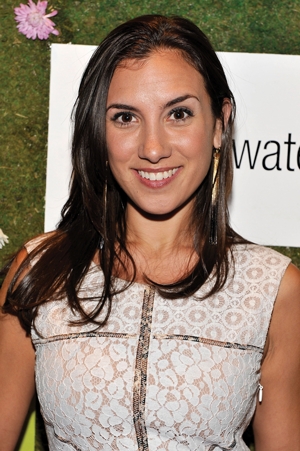 Annika Marks went to Sundance for the first time as a cast member of "The Sessions" last year, making plenty of rookie mistakes that she doesn't want to see anyone else repeat. Here is her advice for festival newbies.
Drive
The drive from Los Angeles to Park City is not only beautiful; it's also practical. Having a car at Sundance gives you the flexibility to stay off-site (a good money saver as long as someone is staying sober enough to drive), the chance to avoid the shuttle (though the shuttle is free and easy to use), and a place to store your swag during the day. Note: The last place you want to figure out how to outfit your car with snow chains is in the middle of a blizzard in a McDonald's parking lot at 3 a.m., so learn from my mistake and get chains in L.A.

See Movies
It is a film festival, after all. Getting tickets in advance can be tricky, but you can always scalp or get rush tickets before a show. Make sure to see a film in the Eccles Center, 1750 Kearns Blvd., to get the grand Sundance viewing experience. The box office is at 136 Heber Ave.

SAG Indie Actors Only Brunch
Definitely attend this event. It's a great way to mingle with your peers while staying warm and well fed. RSVP required.

Sundance Channel HQ
Get yourself entry for this lounge so you always have a place to pop in and get warm, use the charging station, and grab a cup of coffee. The Sundance Headquarters, 1895 Sidewinder Dr., is another option and is open to the public.

Lounges and Gifting Suites
Sundance visitors live and die by guest lists. Plan out an itinerary for the lounges and gifting suites you want to visit that have your name on the list.
Ski
Want to escape the scene for an amazing day of skiing/snowboarding with no lines? Hit the slopes. The Burton Lounge (at the base of Park City Mountain Resort last year) is awesome.

Enjoy the Experience
It's cold and intense at Sundance, and it's easy to get overwhelmed popping in and out of lounges, screenings, and events. Don't get so bogged down in where you're going next that you forget to enjoy where you are. When you find a cozy corner with good drinks and good company, it's OK to settle in for a while.