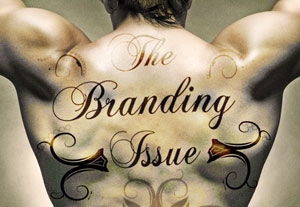 Welcome to the Branding Issue, Back Stage's first-ever issue devoted to all things related to branding. This week we address two key questions: "What is branding?" and "How can I use branding to promote myself to casting directors, agents, managers, directors, producers, and even fans?"
So what is branding? Branding refers to your ability to clarify to others what you have to offer of benefit. People often equate branding with marketing, but branding goes much deeper, as it requires actors to know who they are, accept who they are, and skillfully sell who they are.
Why do so many actors have difficulty with the concept of branding? First, actors, especially those formally trained, believe that they can play any role. And though that might be the case—particularly while one is in acting school—it is not the reality in the professional world. Actors are more often cast because they arrive at an audition or callback exuding qualities that are very close to what the casting director, director, or producer had in mind for the part. It is within the parameters of a "type" that the actor can then put his or her unique stamp on a role.
Another reason so many actors have trouble with branding is that they are not skilled at identifying who they truly are and how others perceive them. It is the actor's job to figure those two things out and find a way to marry them. Sometimes that means embracing vulnerabilities that you would normally not think to reveal to others. As image consultant and acting teacher (and Back Stage source this week) Sam Christensen recently told students in response to one pupil resisting showing the sense of loss that she has experienced in her life, "Humans are addicted to humanity—that awareness that you bring to [your vulnerabilities]. You own that. It's meant to be used." So rather than just accept that you're seen as "the soccer mom," "the goofy co-worker," "the cop," or "the girl next door," add something specific and authentic (as Back Stage's Business of Acting columnist Kristine Oller writes about this week) to what you bring to a read or performance.
Whether you're trying to figure out your type, building a website for yourself, strategically sending out a mailing to industry folks, or debating whether to list a particular skill on your résumé, I hope that after you finish reading this week's issue, you have a new sense of purpose when making those decisions. So much is out of the actor's control, but how you choose to promote and convey yourself to others lies in your hands.
Sincerely,
Jamie Painter Young, Editor-in-Chief
Type Me
Actors are trained to be versatile artists, gifted with the chameleonlike ability to transform from role to role. The fear of being typecast is prevalent—often before it's a legitimate concern.
You've Got the Look
After you've determined what your type is, make sure your look—your physical appearance—fits your type, complements your type, and helps you sell yourself as that type.
Working the Social Network
Social networking sites like Facebook and Twitter have given actors new ways to connect with possible employers and representatives, but there's a downside to these easy online interactions.
Show You're Special
Special skills may not always change an actor's type, but all agree they certainly broaden employment opportunities, especially in commercials.
Staying on the Radar
If you want to get attention from an industry mailing, you need to be in it for the long haul and you need to be savvy about how you target people.
Don't Careen Through Your Career
Branding is about communicating a memorable essence of your actor self.
Your Brand Is You
When I moved to the big city, it took me a few years to figure out that my theater training was not useful for acting in commercials.