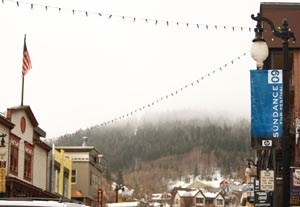 From a smartphone app to Jon Heder's tips for actors, Back Stage gathers insider information and success stories surrounding the Park City film festival.
Follow Back Stage at Sundance
Don't have a ticket to Park City? Don't worry. Back Stage has you covered. Back Stage Executive Editor Daniel Holloway landed in Park City on Thursday to get an insider's look at this year's festivities.
Zoe Saldana Heats Up Sundance With "The Words
This year she will be attending with a film of her own, the twisty thriller "The Words," co-starring Bradley Cooper and Olivia Wilde.
Jon Heder Recalls the Festival That Changed His Life
In 2004, his feature film debut, "Napoleon Dynamite," screened at Park City and became one of the top comedies of the year, shooting the then-unknown Heder to stardom.
The Sundancer's Survival Guide
Jon Heder has been to Park City and lived to talk about it. His tips on how to make the most of your festival experience.
Actors Who Made It at Sundance
From last year's breakouts Elizabeth Olsen and Felicity Jones to established names like Vera Farmiga, Back Stage charts some actors who went from unknown to star at the film festival.
The Sundance App Puts the Festival at Your Fingertips
Trying to keep track of all the screenings, events, people, and parties at the Sundance Film Festival just got a little easier, if you happen to carry a smartphone.