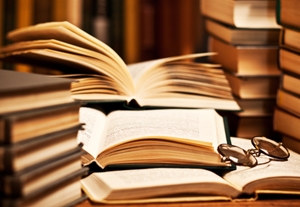 This week's issue not only explores a theme that Back Stage's staff and contributors had a lot of fun with, but it also provides great advice on topics ranging from working with green screen to playing a vampire to how to say no to work. We hope you have as much fun reading this issue as we had putting it together.
As for acting school, we are in no way suggesting that you should pursue your career without training. Class is invaluable for allowing actors to develop their craft further and to make mistakes in a safe environment. But class is not the be-all, end-all of acting. Working actors encounter all sorts of challenges and new situations that class did not prepare them for, and that's where Back Stage has tried to fill in some gaps and share insights from your fellow actors and other experts in the field.
We thank everyone who contributed to this issue. I'd especially like to thank our senior copy editor, David Fairhurst, for coming up with this great idea to begin with. And please let us know what you think.
Speaking of telling us what you think, please take a few minutes to go to our website, BackStage.com, to participate in our
Readers' Choice survey polling L.A. and NYC actors
on their favorite teachers, photographers, and more. The results and some of your comments will be included in the June 30 issue.
Best Regards,
Jamie Painter Young, Editor-in-Chief
Experts Share Their Wisdom
Whether it's how to handle your finances or how to handle a casting director, the real world presents the working actor with an endless series of challenges.
Thoughts from Acting School Alums and Working Actors
"Starting your own company and producing your own plays in a major market is a viable alternative to sitting in a theater lobby all day, waiting for someone to give you a shot."
A Sense of Entitlement
When graduation day arrived, I had a sense of entitlement that cannot be measured; I was ready to take Hollywood by storm. It took me less than six months to realize I knew nothing.
Received Wisdom
Whether you've taken a few commercial classes or graduated from Juilliard, plenty of lessons probably weren't in your curriculum. I asked a few actor friends to expound on the subject.
Um, Can I Say Something Here?
New work, workshops, and premieres happen all the time in the real world, and when you're cast in one, you often have the opportunity to put your personal stamp on the script.
It's Not Easy Being Green
Once relegated to visual-effects spectaculars, green-screen shooting has become as common for actors as audition sides. But what is a green screen, and why green of all colors?
Do the Monster Mash
There's no denying that portraying an otherworldly creature offers its own brand of fun. That said, humanizing the nonhuman is no easy task. Here are a few tips to sink your fangs into.
When to Say No to Work...
Say no to work? Acting work is scarce enough as it is—so scarce that getting a job can seem a minor miracle. So why would any actor decline an offer of employment?
Getting Carded
How do you get into the unions? The requirements are easy to understand, but the bigger issue for many actors may be deciding when the time is right to get your union card.
Turning Pro
Acting school is an important tool to help you become an artist. However, a professional is defined as "one who follows an occupation as a means of livelihood or for gain."
Interacting With an Audience
Megan Grano studied improv at The Second City, the renowned Chicago comedy training ground, so she knows how to interact with audience members.
A Cautionary Tale
"I can't think of another profession where what they teach you in school is so completely different from what you have to do in the professional world," says Stephen Tobolowsky.