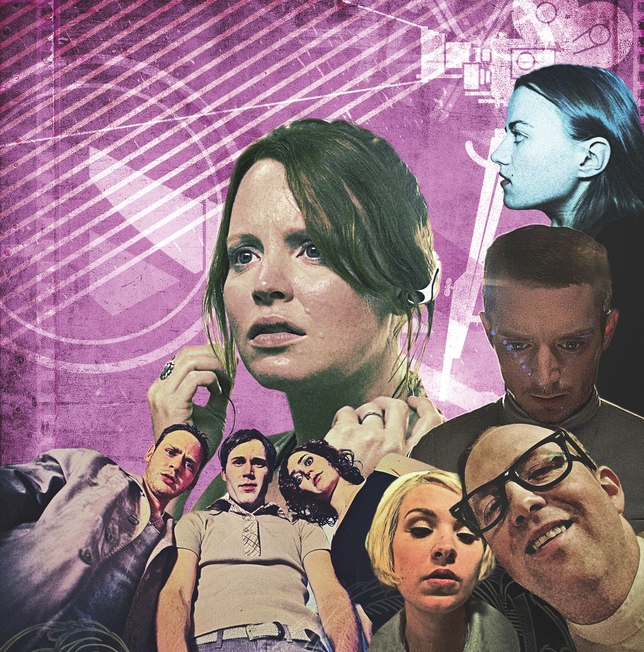 In an age when Web series can generate more online buzz than most series on a major broadcast network—cough, CBS, cough—isn't it time to give some attention to the short film? Film festivals expend enormous amounts of energy and time curating and programming short films each year, and yet, until someone points them out (or Oscar season brings them to the public's attention), shorts are easy to miss.
Enter Sharon Badal, Tribeca Film Festival's director of short film programming and initiatives.
Badal, who has programmed the shorts since the festival's first installment in 2002, is passionate about them. "One of the goals of a film festival is discovering and nurturing new talent," Badal says, "and I think nowhere is this more evident than with short films, because in many cases they represent first-time efforts by a filmmaker."
The short films for this year's fest—running April 17–28—are divided into eight categories (two of which are documentaries), including Deadbolt, The End Is Near ("The Mayans were wrong. We're still here, but endings both apocalyptic and personal confront the characters in these short films," reads the press release), and Skin Deep. But these themes weren't imposed by Badal; the movies revealed this year's underlying themes organically.
"This is one of the best parts of programming, when you're looking to see what would play well with what," says Badal, who estimates that she and her team viewed 2,900 submissions this year. "How can we connect these in an engaging way for the audience? You're certainly not going to create a program of six or seven dramatic, wrist-cutting shorts, so we try to balance each category with comedy and drama. This year, out of the top 100, we were noticing that so many of these shorts we loved the most were kind of creepy-scary-weird. And that's how Deadbolt came into being."
Even as the smaller projects fight for attention from the media, filmmakers continue to make them. Out of the almost 3,000 shorts submitted for consideration, only 60 were chosen to be official Tribeca Film Festival selections. And the winners of the best narrative short and, for the first time this year, the best documentary short automatically qualify for an Academy Award nomination as long as the film meets the other criteria. Last year's winning narrative short, "Asad," went on to receive an Oscar nomination but lost to former Tribeca competitor "Curfew" when director Shawn Christensen took home the statuette.
"Most people make short films as calling cards," says Christensen, who returns to Tribeca as writer and actor with "Grandma's Not a Toaster." "So many filmmakers who do features start out in shorts. It's possibly the most important steppingstone."
That steppingstone extends as well to actors, who may find a film they shot for no pay leading to additional work thanks to the festival circuit. "Even if you don't get money or paid for those things, you never know where those editors or directors will end up," Christensen says. "And you never know when a short film might happen that's really special."
Academy Award–anointed shorts like "Curfew" receive some notice each year, with downloads for purchase on iTunes and screenings at theaters across the country, but outside of the annual awards-season haze it would seem that they have a tough time finding an audience. Not so, according to Badal, who says that the short film programs sell out every year, often with repeat customers. "What is really fun is when you get approached by the public after a screening," Badal says, "and they say to you, 'I have never seen short films before, and these were so wonderful, and it was such a great experience.' To give them a new kind of moviegoing experience is terrific. If the public understood what short films are, I think they would embrace them more readily."
The availability of short films is something dear to Badal, who dismisses the effectiveness of charging viewers to watch them. "There's got to be a way to get these shorts to an audience to embrace them and enjoy them without having them behind some sort of paywall," she says. "Because I think people would love to watch them. You have 10 minutes at lunch when you're eating your sandwich at your desk? Why not watch a Tribeca short?"
Not to say that Badal is advocating moving short films completely out of theaters and into living rooms. "You can put them on any digital platform you want," she says, "but for these filmmakers there's nothing more gratifying than hearing the audience laugh when they're supposed to laugh and gasp when they're supposed to gasp. It gives these filmmakers their first taste of what their life is going to be like."