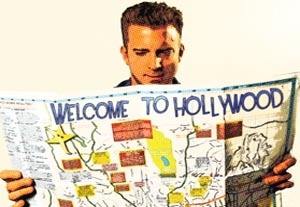 Isle of Mann
Leslie Mann came to Hollywood with a strategy: She was going to get on a TV show and learn the basics, land a part in a movie, then move on to lead roles in films.
Heard 'Em Say
Upon my arrival in the City of Angels 10 years ago, one of the first things I did was race to the legendary street known as Hollywood Boulevard.
Move?
Not so long ago, Todd Nonnenberg was living in New York City—working on Wall Street, spending plenty of quality time with his Jersey-based family, and cheering on the Yankees during baseball season.
Just Say 'NO'
An actor new to Hollywood can often greatly benefit from a can-do attitude—a willingness to do what is asked of you.
The Big Bill
How much money do you realistically need to move to and live in L.A.?