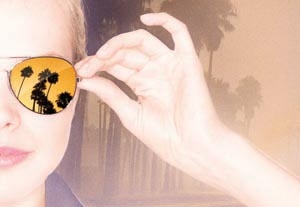 Are you thinking of taking Hollywood by storm?
We at Back Stage can't tell you it's easy, but we can say this: Welcome!
We hope this issue will arm you with valuable information about being new here. We offer tips on finding housing, meeting people, and dealing with that dreaded inevitability of living in Los Angeles: transportation.
Feel free to also search BackStage.com for our previous articles on moving to and surviving in Los Angeles.
And, of course, should you be thinking about heading for the other coast, check out the accompanying spotlight, Welcome to New York!
Dany Margolies
Executive Editor, Los Angeles
---
How Five Actors Who Moved to Los Angeles Met People in the Business
Barbara Kerford, Kate Danley, Lance Irwin, Jason Moyer, and Alison Rood discuss how they met people when they first moved to Los Angeles.
Navigating the Mean Streets of the City of Angels
For actors in Los Angeles, getting to auditions and acting jobs can be just as difficult as landing them. Actors here have to navigate crowded freeways and streets and jockey for parking spaces.
Where to Hang Your Hat
Actors seeking a place to live in L.A. or its vicinity that's affordable, comfortable, and convenient will find many diverse options. Take the time to make a choice that will serve all your needs.
Los Angeles' Latest Apps
Apps designed for the iPhone and the Android operating system will help you navigate Los Angeles. Navigating the streets of L.A. is an omnipresent challenge.
Getting Shot in L.A.
"Student films are the best opportunity to network with the next round of professionals breaking into the industry," says American Film Institute graduate Avi Quijada.
A Transplant's Guide to Los Angeles
Advice columnist Michael Kostroff, a native New Yorker who has lived in Los Angeles, goes toe-to-toe with fellow columnist Jackie Apodaca, an Angeleno who has lived in New York, on some of the quirks of each town.