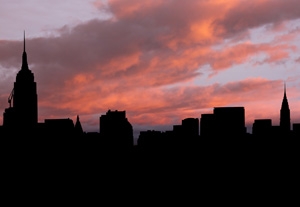 Moving Stories
Whenever show folks address the subject of moving to New York, there's a tendency to emphasize the negatives, the challenges, the warnings. But there's another side to the story.
Making a Professional Dance Home in the City
The key is to find a home base in New York, a place that will embrace your talents and support your work, so you don't feel like a stranger in a foreign land.
Hitting the Back of the Balcony
When the intimate drama "Next Fall" moved from a 99-seat Off-Broadway house to the 597-seat Helen Hayes Theatre, cast member Patrick Heusinger remembered two pieces of advice to help him with the transition.
Finding Your Voice in NYC
The voiceover landscape in New York is shifting beneath everyone's feet, but one thing remains constant: Getting work starts with getting an agent.
What Can a Manager Do for You in New York?
In New York, talent can freelance with multiple agents, theoretically allowing for more casting opportunities. The manager's role in New York is very diverse.
The Business of Auditioning
I've sort of become the Sherlock Holmes of reading resumes. My job as a casting director is to present the very talent available for the project.