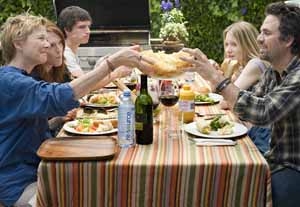 As awards season arrives, Back Stage takes a look at the ensembles who have stood out over the last year for their film and television performances.
Films and shows such as "Rabbit Hole," "The Kids Are All Right," "The King's Speech," and "Modern Family" have each displayed exemplary ensembles.
'Family' Outing
The cast of "Modern Family" speaks out on getting cast and getting the funny. 
'Speech' Therapy
Geoffrey Rush discusses "The King's Speech," where he plays speech therapist Lionel Logue, who helped Prince George overcome his stammer before being crowned King George VI. 
All Together Now
Film critics from Entertainment Weekly, New York Times, Newsweek, and Film Journal International forecast a few front-runners. 
They Liked You, They Really Liked You...
Previous nominees are among TV critics' picks for probable nominations this time 'round.