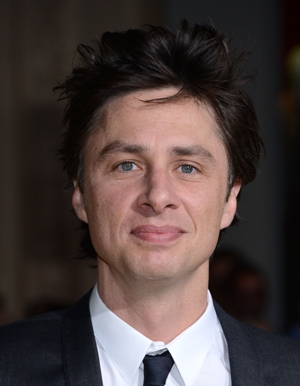 We had a Super 8 camera in my house, and we would make movies. My whole family was really into movies, and my father used to get film prints and project them on the living room wall or at dinner parties. So it was in my blood, and when it came time, I knew I wanted to go to film school.
When I got to Northwestern University, I didn't know they would make you choose whether you wanted to go into the theater program or the film program. I wanted to do both. But I chose film because I had a little bit of acting experience, and what I really wanted to learn was the technical aspects of filmmaking. Even as a kid, the best directors I had worked with were savvy in both talking to actors and the tech stuff, and I aspired to be one of those people.
Everyone says you have to have a backup as an actor. I thought that rather than waiting tables, why not have a day job within the industry, because I enjoy being on sets and creating. I just wanted to be in the action. It makes you a better actor when you understand the basics of filmmaking too.
I was in one play the entire four years I was in school, and I think I was in maybe one or two student films. I really just focused on being behind the camera, doing every job you could do, and became fully submerged in being a film geek. Every weekend I was volunteering on someone's project.
You can take all the classes you want, but at a certain point you have to go do it. You're going to learn how to load a film magazine much better in the freezing cold in Chicago in the back of a van, better than sitting in a classroom under the fluorescent lights. So it was a lot of learning by doing. And one of the benefits of school is there's less pressure because you're taking a time-out from trying to be professional, and learning just for education's sake.
Shooting ['Oz the Great and Powerful,'] the prequel to 'The Wizard of Oz,' there I am sitting next to [director] Sam Raimi on this ginormous Disney movie. That's the best way to learn. I don't know anything about effects movies. I don't know anything about making a movie on this scale. For me, the film school continues.
— As told to Daniel Lehman