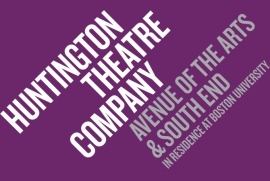 Many a Disney film has been turned into a successful onstage musical, from "The Lion King" to "Beauty and the Beast." Now Mary Zimmerman's musical adaptation of "The Jungle Book" will make its East Coast debut this September at the Huntington Theatre Company in Boston. The production, based on the 1967 film and the Rudyard Kipling story, previously had a run at Chicago's Goodman Theatre.
"I love the [Huntington] theatre and its audience," Tony winner Zimmerman said in a statement. "We've just finished our second, very intense, very joyful music workshop at the Goodman where six swing/jazz musicians and six Indian musicians brought their virtuosity to the project," referring to the re-orchestration of the original Sherman Brothers music which will now include jazz and traditional Indian instruments.
"The songs from the film are utterly recognizable, yet renewed and enriched by these new, beautiful sounds, and it was the thrill of a lifetime to work with Richard Sherman of the original composing team," Zimmerman added.
"The Jungle Book" may soon be able to benefit from a theater tax bill currently being circulated through the Massachusetts State legislature.
"The Jungle Book" will run Sept. 7–Oct. 6.