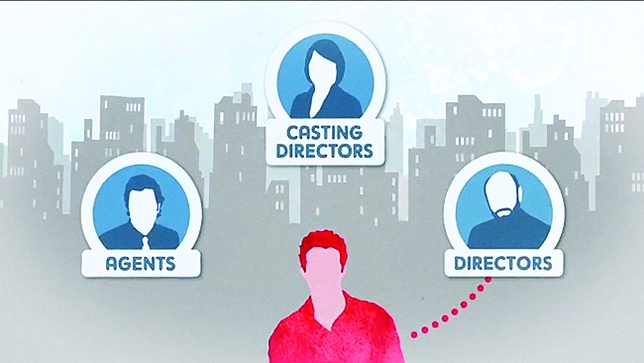 Finding yourself in the company of a seasoned professional in your field who is open to your insistent questions about how to succeed in your career is typically a rare opportunity. Thankfully, times are changing for the next generation of talented performers.
Looking to close the gap between novice actors and industry professionals is Stagelighter, an interactive website tailored to theater performers seeking personalized advice from experts such as Shoshana Bean, Telly Leung, and Rebecca Luker, casting directors from notable companies, and more. The website has just launched out of its beta period, adding lower rates, 50 new coaches, and video feedback.
In the years before the Internet, website co-founder Tadzio Smith wrote letters to Broadway stars and conservatory faculty members looking for advice from knowledgeable sources about finding success in the entertainment industry; he received little response. Stagelighter.com has become his solution to the problem he and many other performers not living in a big city such as New York or Los Angeles faced and still face on a regular basis.
"I grew up literally on an island in Canada, and I got into theater by a fluke, got into music by a fluke, and I really started to look to people for guidance and how to pursue this," Smith said. "Throughout that entire process I was just thinking, There must be an easier way for people who aren't in the big [entertainment] centers to connect with top professionals and get feedback, and really personal feedback."
Stagelighter users upload their résumé, a headshot, and two videos—detailing desired roles, inspirations, and a monologue or song performance—and receive a response from their chosen coach within two weeks. Mentors have video introductions to familiarize users with their expertise, making it easy for actors to personalize their approach to being a mentee. The choice of working with one or many coaches who span factions of the industry gives users even more freedom to work with people who have a grasp both of teaching and their profession.
"The agents we have, they're all former actors; they went to school for acting, so they understand the nuts and bolts of the technique, as well as the business side of it, and that's really important," said Smith. "The actors we have on the site, most of the performers teach anyhow when they can. This just opens up a new avenue for them to teach and to reach out to people they wouldn't normally get to work with."
Coaches can provide written or video feedback, and their prices range from $29 to $79; in honor of the site's official launch, casting director Michael Cassara will provide video assessments for $19 until the end of October.
"I think it's really appealing for [professionals] because a lot of them want to teach their experience. They would love to share their knowledge with the 18-year-old version of themselves—there's just no easy way to do that," said Smith. Until now.