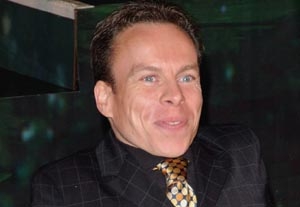 Aurum Press is to publish the autobiography of Warwick Davis, the actor who played Wicket the Ewok in "The Return of the Jedi" and the eponymous hero of "Willow."
Sam Harrison at Aurum acquired UK rights from Andrew Lownie to "Life's Too Short" for publication next spring.
Davis has a rare genetic condition called spondyloepiphyseal dysplasia congenita and is three-feet-six inches tall. He has acted in "Labyrinth," and "Star Wars Episode 1: The Phantom Menace," including several scenes as Jedi master Yoda, and played the lead role in the six "Leprechaun" horror films. Davis also played Professor Flitwick in all seven of the "Harry Potter" films.
The title will recount his experiences working with actors from Harrison Ford to Val Kilmer and Ricky Gervais in "Extras" as well as directors including Ron Howard and George Lucas.
"I'm incredibly excited that Warwick has chosen to publish with Aurum", said Harrison. "His story is without doubt unique. On the one hand it's a charming, off-camera peek at some of the biggest films of the last 25 years, but on the other it's a deeply personal account of how his condition has offered him the most amazing career, whilst posing difficult and sometimes heartbreaking challenges."
– Nielsen Business Media