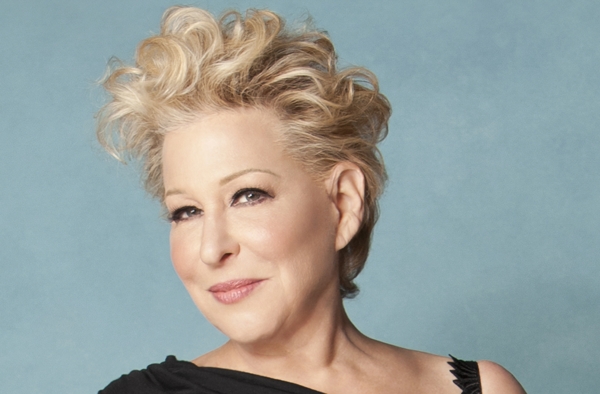 Theater seasons routinely involve the repeated trumpeting of some new movie star come to Broadway, and this year has been no different. After Al Pacino and Scarlett Johansson revived trusty warhorses "Glengarry Glen Ross" and "Cat on a Hot Tin Roof," this spring will see everyone from Bette Midler and Alan Cumming to Tom Hanks and Alec Baldwin treading the boards.
The Hollywood stars may be the ones who get the most attention, but this spring also proves that stars are where you find them; plenty of theatergoers will shrug at the presence of Hanks but shriek with joy to find that Jeremy Shamos will be acting opposite Judith Light.
Fourteen plays and musicals will open in April, and most of them feature an above-the-title star name such as Hanks, making his Broadway debut in Nora Ephron's "Lucky Guy" (opening April 1), about real-life tabloid columnist Mike McAlary.
Midler, on the other hand, is a Broadway veteran making a spectacular return in John Logan's bio-play "I'll Eat You Last" (opening April 24), in which she plays famed Hollywood agent Sue Mengers. Cumming also goes it alone this month, reprising his solo adaptation of "Macbeth" (opening April 21), while award-winning actor Fiona Shaw tackles the mother of Christ in one-person show "The Testament of Mary," written by Colm Tóibín (opening April 22). And though "Kinky Boots" (opening April 4) is filled with stage stalwarts instead of buzzy bold-faced names, the new musical boasts Cyndi Lauper as its lyricist and composer and Harvey Fierstein as its bookwriter.
The other four musicals set to bow this month rely less on star status than on the public's familiarity with the material. Revivals of "Pippin" (opening April 25) and "Jekyll and Hyde" (opening April 18) come with built-in audiences, while "Motown" (opening April 14) and its cast of relative unknowns is banking on a catalog of Motown hits, from the Supremes to Marvin Gaye, to get people in seats. And "Matilda" (opening April 11), the hit British musical adaptation of Roald Dahl's children's book, offers no big stars and four girls rotating in the title role.
A revival of Clifford Odets' "The Big Knife" (opening April 16) from the Roundabout Theatre Company includes a veritable who's who of stage stars, from Bobby Cannavale to Marin Ireland and Chip Zien, while a revival of "The Trip to Bountiful" (opening April 23) stars screen legend Cicely Tyson (on Broadway for the first time since 1983) and Vanessa L. Williams, Cuba Gooding Jr., and Condola Rashad.
Fresh off her Tony win last season for "Other Desert Cities," Judith Light returns to the stage in "The Assembled Parties" (opening April 17) alongside stage favorites Jessica Hecht, Jeremy Shamos, and Mark Blum, while the Nathan Lane–led "The Nance" (opening April 15), about a gay burlesque performer in the 1930s, finds Tony winner Cady Huffman and Jenni Barber, late of last fall's ill-fated "The Performers," offering support. And Alec Baldwin will appear in a revival of "Orphans" (opening April 18) without Shia LaBeouf, who infamously left the show over "creative differences" and was replaced by film actor Ben Foster, proving that sometimes only another film actor can replace a film actor onstage.