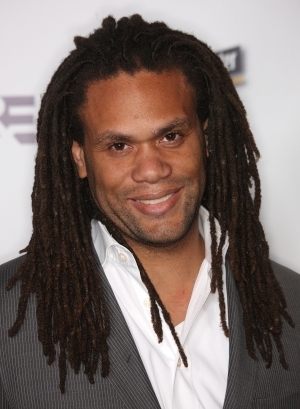 Ever since the first Black List survey peeked behind the Hollywood curtain in 2005 to recognize the best unproduced screenplays in town, screenwriters have been clamoring to have their scripts added to the annual hit list. Today, the influential site is giving writers a chance to get one step closer to that goal.

Beginning Oct. 15, writers around the world can pay a $25 monthly fee to upload their screenplays to the Black List database, where their work is visible only to a select group of industry insiders. For an additional $50, users can get feedback from professional, anonymous script readers. (These evaluations will only be made public if the writer so chooses.)

In September, the Black List launched a membership site where industry professionals can search a continually updated list of unproduced screenplays. About 1,100 members have already joined that service, which includes a search algorithm for script recommendations. Writers who pay to host their scripts on the Black List will be added to this searchable database.

"For years people have been asking me how to get their scripts to Hollywood. Short of endless rounds of unanswered query letters and screenplay competitions that may, in the best case scenario, attract the notice of a few people, I never had a good answer," Black List founder and CEO Franklin Leonard said in a statement. "We built this to provide one. It's essentially a screenplay competition with rolling admission, as many prizes as there are good scripts, and instead of a check, you may be rewarded with a career as a professional screenwriter. But it's also more than that: we're delivering the best scripts directly to the hundreds of people who can help get them bought and made."

While a membership fee is required to use the service, the site will not charge a commission or finder's fee and will not claim a producer's credit for screenplays that are sold. The Black List will not produce a film, but it can connect writers with the filmmakers who are looking for new projects.

"Writers retain all rights to sell and produce their work and are free to negotiate the best deal they can get," Leonard said. "All we ask is an email letting us know of their success."

The Black List began as a survey of movie studio and production company executives' favorite unproduced screenplays, but over the past several years it has become a major industry influencer thanks to its track record for drawing early attention to scripts that have gone on to earn critical and box office success.

According to the company, more than 200 Black List-recognized scripts have been made into feature films. Altogether, they have been nominated for 148 Academy Awards and won 25, including Best Picture winners "Slumdog Millionaire" and "The King's Speech" and five of the last 10 screenwriting Oscar winners. The 2012 films "Argo," "Looper," and "Hope Springs" were all recognized by the Black List before becoming part of this year's awards season conversation.

Click here to see all past editions of The Black List.