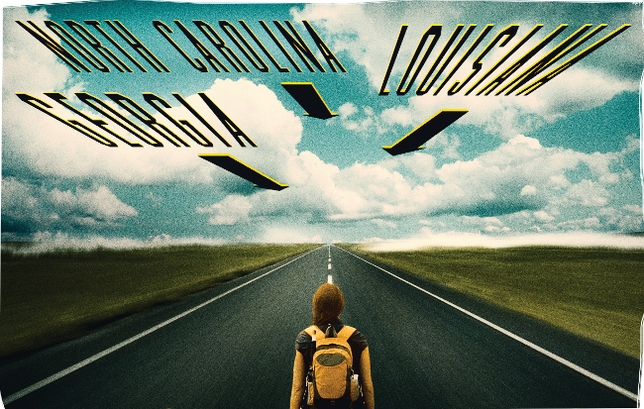 California performers may soon face a dilemma. Acting jobs are migrating away from the Golden State to regional production hubs in Louisiana, North Carolina, and Georgia. The question for performers is whether to pack up and follow them.
"If you're having trouble getting in rooms in L.A. and you're open to moving, or you have some sort of connection to the Southeast, then you're better off moving to a hub like New Orleans or Atlanta and taking advantage of this market," said Chase Paris, an Atlanta-based casting director with Feldstein Paris. "Out here, you're at least auditioning. If you're in L.A. and not auditioning, there's no point being there."
Paris said he doesn't see marquee talent relocating, "but people who have some solid credits, some acting ability, who maybe aren't getting a lot of opportunities out west will come here and really get to flex their muscles a little more."
It's a growing trend.
A new report found that California lost some 16,000 entertainment industry jobs between 2004 and 2012. "The single biggest problem isn't simply the issue of losing jobs, it's the amount of work actually generated—the number of people who would still consider themselves to be actors but cannot find consistent work has jumped up," said Kevin Klowden, director of the Milken Institute's California Center and co-author of the jobs report.
With that in mind, California Assemblymembers Raul Bocanegra (D-Pacoima) and Mike Gatto (D-Los Angeles) have introduced legislation to revamp the state's film and television tax credit program. But an impediment to the legislation is the cloud hanging over the program's former champion, state Sen. Ron Calderon (Montebello).
The Democrat was recently arraigned on bribery charges stemming from a sting in which an FBI agent posed as a film executive, offering bribes in exchange for changes to the incentive. Calderon announced March 2 that he's taking a leave of absence from the Senate.
Bocanegra, the program's new champion, dismissed the suggestion that Calderon's pending trial will derail changes to the program. "We all recognize that the FBI could have selected any other type of industry in their investigation," he told Backstage. "What I'm basically saying here is these are good-paying jobs in a signature industry."
Klowden, of the Milken Institute, said that actors could help ease the passage of the bill. "The most important thing for actors, indeed for anyone working in the industry, is to get their story told," he said. "The perception in Sacramento, when you say the movie industry, they think the big producers, the directors, the top stars. Obviously that's not the vast majority of who works on productions."
But critics of entertainment tax incentives call them a "losing proposition."
If California augments its program, it will only get undercut by more lucrative incentives in other states, according to Joseph Henchman, vice president of the Tax Foundation, a conservative advocacy group.
"This isn't going to create a permanent industry," he said at a Feb. 27 event hosted by the Milken Institute. "I've never heard of any industry developed that way."
Even industry executives who welcome changes to California's program acknowledge they're not cure-alls.
Still, Fred Baron, an executive vice president of feature production at 20th Century Fox, said enhancing California's program could help keep romantic comedies shooting in Los Angeles.
"The talent lives here," he said at the Feb. 27 panel. "And if you want to attract talent to your projects, whether it's a director or a movie star, it's nice to be home."