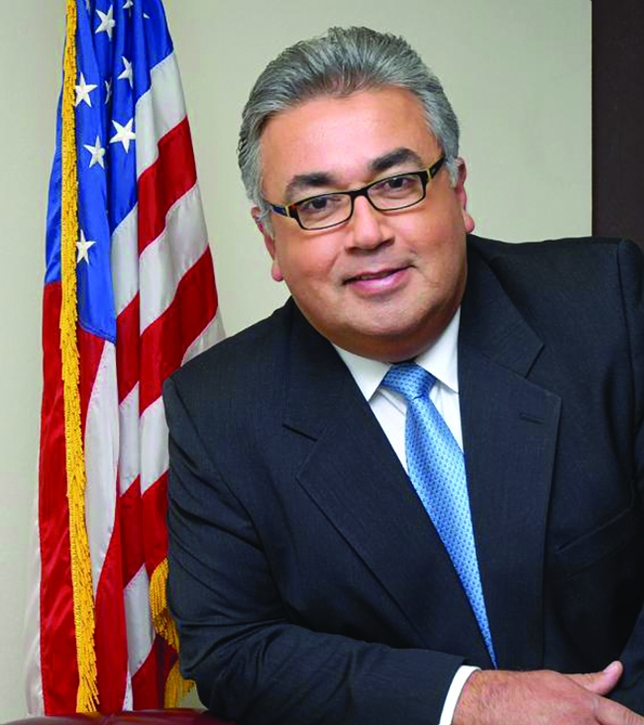 A drama unfolding in Sacramento could put some California actors out of work.
The plot involves a prominent state senator, alleged bribery, and a script for "American Gigolo 2." The outcome could lead to the expiration of the state's film and television tax credit program, which is lauded for helping keep a host of productions in the Golden State since its 2009 inception.
Momentum had been building to extend the program until state Sen. Ronald Calderon, a Democrat who shepherded legislation last year that extended the tax credit through 2017, had his office raided by the FBI, and court documents surfaced alleging bribery, fraud, and extortion tied to the incentive.
According to a leaked affidavit, authorities are alleging Calderon received a $60,000 bribe from an undercover FBI agent "posing as a film studio head in exchange for his support of legislation in the state senate that would lower the amount of money filmmakers would have to spend on a film to qualify for a California tax credit," NBC News reported. Calderon subsequently proposed a law that would lower the incentive-qualification threshold to $750,000 from $1 million.
Moreover, the affidavit states Calderon also discussed with an undercover agent how his daughter, Jessica, and some associates were writing a sequel to the 1980 film "American Gigolo" and were looking for producers. The agent proposed a budget of $500,000 and said the project could be worth investing in if changes to the incentive program were made to make it eligible for the credit.
Calderon has not been charged with a crime and said his targeting by the FBI came as a result of his refusal to wear a wire and "sting" other Democrats.
Still, his association with the incentive program could make a proposed extension to it more difficult to pass. In fact, some lawmakers want to mothball extension legislation that's been introduced by state Assemblymembers Raul Bocanegra (D) and Ian Calderon (D), who is state Sen. Calderon's nephew.
The FBI investigation "certainly casts a dark cloud over the whole subject," state Sen. Lois Wolk (D), chairwoman of the Senate Governance and Finance Committee, said in a statement. "Further, it underscores an inherent problem in all of these tax credits that spend millions of dollars with little or no transparency or accountability. We should not be considering a renewal or expansion of the very same legislation that was and may still be at the center of an ongoing FBI investigation into corruption in the legislature."
Wolk also noted that since $100 million for the program was already scheduled for allocation in 2014 and 2015, lawmakers should be allowed to gauge that money's effectiveness before voting for more funds.
Meanwhile, a spokesman for Bocanegra said the lawmaker still plans to push ahead with the extension legislation next year. "We're cognizant of the fact [that the investigation] will make the issue a little bit more high profile next year, we're prepared for that," Ben Golombek told Backstage. "Nothing in the [court] documents questions the integrity or effectiveness of the program."
Should the program expire, it could have dire consequences for actors, according to SAG-AFTRA.
"Loss of the credit means loss of jobs, thousands of jobs, not only for our members but all those who work on film and television productions in California," Jeffrey Bennett, SAG-AFTRA national director of government relations and policy, said in a statement. "SAG-AFTRA has worked with, and will continue to work with, our industry and union coalition partners to advocate for a strong film and television tax credit program. We know the credit works."