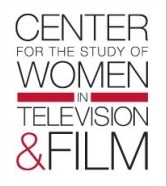 The number of female characters on television edged up last year as more women took senior roles behind the camera. Despite the gains, women's representation on television continues to lag behind their proportion of the U.S. population.
In fact, only the CW featured female characters in accurate numerical proportion to their representation in the population, with 51 percent of its roles going to women. Fox and ABC followed at 44 percent, while NBC had 41 and CBS 39 percent.
Overall, 43 percent of all speaking characters and major characters were female in 2012-13—an increase of 2 percent over the previous year, according to an annual report by the San Diego State University's Center for the Study of Women in Television and Film. That number matches historical highs set in 2007-08.
For the last 16 years, the SDSU study has tracked women's behind-the-scenes employment on primetime television programs airing on the broadcast networks. It also monitors the onscreen representation of female characters in original programming on the broadcast networks, basic cable channels (A&E, AMC, FX, History, TNT, USA), pay cable channels (HBO, Showtime), and Netflix programs.
Women continued their slow but incremental job growth last year behind the camera. Women comprised 28 percent—a historical high—of all individuals working as creators, directors, writers, producers, executive producers, editors, and directors of photography—a 2 percent increase from 2011-2012 and an increase of 7 percentage points since 1997-98.
The rise of women in behind-the-camera positions correlates to more roles for female actors. For instance, when programs had no women creators, females accounted for 41 percent of all characters. When programs had at least one woman creator, females comprised 47 percent of all characters, according to the report.
But the roles available for female actors are primarily for younger women. Almost two-thirds of female characters (62 percent) are in their 20s and 30s whereas the majority of male characters (58 percent) were in their 30s and 40s. The percentage of female characters dropped precipitously from their 30s to their 40s, where only 16 percent in that age range were played by women.