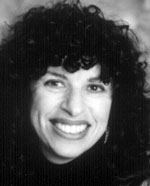 Summer is the time when normal people lie on the beach and read trashy novels. Or so I'm told. For actors, work goes on. To create a sunny and fanciful mood, I posed this question: Which actors or directors do you fantasize about working with? The replies came via phone and email.
Michele Shay, currently appearing in a play in development about Hurricane Katrina at Seattle Repertory Theatre
Meryl Streep. I worked with her in a movie briefly. And Dame Judi Dench. Directorwise: Denzel Washington. Nicholas Martin, the artistic director of the Huntington Theatre Company; he does unusual things with actors. And Julie Taymor -- I love her imagination. And Jeffrey Wright -- he's just a really fine actor. And director Israel Hicks.
James Vincent Meredith, currently playing Othello at Writers' Theatre in Glencoe, Ill.
I bet Don Cheadle would be awesome on stage. I was lucky to work with Harry Lennix in A Raisin in the Sun at the Goodman Theatre and would relish the chance to work with him again. Directors: Chuck Smith, who works at the Goodman. I love Mary Zimmerman's work. I saw King Lear at the Classical Theatre of Harlem and AndrĂŠ De Shields played Lear. I'd go crazy if I had a chance to work with someone like that.
Cathy Haase, who is teaching acting at a film school in Germany
I'd love to do a movie with Ian McKellen. I met him in The Ballad of Little Jo and we became friends. We talked a lot about film acting. I'd love to do a film with him directed by Stephen Poliakoff, who directed Gideon's Daughter and is very eccentric [and] does these wonderful actor-driven stories. And I'd love to have been one of those Hitchcock blondes. Each female performance seems very original and organic yet very poised and stylized and graceful -- iconic, I suppose, in a way.
Emily Ackerman, now appearing in the Civilians' Gone Missing at the Barrow Street Theatre, New York City
Julie White of The Little Dog Laughed. Hers was one of the most brilliant performances I've ever seen, and I'd like to steal everything she does. Anne Kauffman, a New York director: She's amazing, inventive. Adam Bock, a playwright who's getting more and more intriguing and interesting. [Playwright] Anne Washburn -- all these very downtown New York theatre people who are moving the bar higher.
Carson Elrod, who has been touring as the Artful Dodger in Neil Bartlett's Charles Dickens' Oliver Twist and will appear next season in Arsenic and Old Lace at Baltimore's Center Stage
Directorially, Robert Lepage. I saw Elsinore at the Brooklyn Academy of Music, a one-man Hamlet, and it was this pyrotechnical display of directorial prowess that was incredible. Mary Zimmerman, Julie Taymor -- anyone who uses big imagery.
Todd Allen Durkin, currently performing in Thom Pain (based on nothing) at Mosaic Theatre, Plantation, Fla.
For film, Philip Seymour Hoffman. He made an impact on me in a weird, cheap little thriller called Twister and then in everything right up through Capote. For stage, Eddie Izzard, who I saw in A Day in the Death of Joe Egg. I was floored. You watch good actors and you just see them being. He makes you feel he's saying these words for the first time. Directors: Frank Darabont, who directed The Shawshank Redemption and The Green Mile. And Paul Thomas Anderson, who directed Boogie Nights and Magnolia.
Tonya Pinkins, Tony-winning actor who starred in Tony Kushner's Caroline, or Change
On the stage: Jeffrey Wright. He's one of the most extraordinary actors living today. He's transcendent the way he channels characters. Meryl Streep on film. Directors: Paul Haggis, Peter Greenaway, Ang Lee. I'd fantasized about working with Paul Dooley. He was wonderfully funny in Breaking Away. Then I got to work with him in an industrial, and he wasn't a nice or happy man. I've come to see that the process by which some actors get brilliant can be painful for people around them.
Joanne Rose, a member of the MET Theatre, Los Angeles
Jessica Lange. She has such a wonderful screen presence and gives everything to each performance. My dream directors are Gus Van Sant and Steven Spielberg.
Marsha Stephanie Blake, recently in Peter & Wendy at Arena Stage, Washington, D.C.
I recently was on a three-hour train ride with Ruben Santiago-Hudson. We had a long conversation. I left thinking I'd love to work with him. He's very smart, but he also approaches life like a big kid. He sees everything as potentially exciting. He's astute and creative and also has a lot of experience as an actor, so I'd learn a lot from him. He's my dream actor and director.
Charles Shaw Robinson, currently in Eurydice at Second Stage Theatre, New York City
Anthony Hopkins. I met him years ago when I was at Juilliard and he came to talk to us. I've learned a lot from watching him, and it would be incredibly exciting to work opposite him. Closer to home, I've been paying attention to Liev Schreiber. I really admire him both in film and on stage. And I really admire Meryl Streep, and obviously it would be wonderful to be in anything she's in.
Darren Bridgett, soon appearing in The Complete Works of William Shakespeare (Abridged) at Marin Shakespeare Company, San Rafael, Calif.
I'd like to be directed by Clint Eastwood. I worked as an extra in one of his films, a miserable job. But his shoots, they're run so well, the atmosphere is good. He makes good stories and allows actors to contribute a lot. And if I wasn't married, maybe a movie with Brigitte Bardot.
Stephen Tobolowsky, who just returned from Bologna, Italy, where a film about him, Stephen Tobolowsky's Birthday Party, opened the Biografilm Festival
Fantasy became reality for me when I actually got to work with Al Pacino and Meryl Streep in different films. They were pleasant and giving. Their work was different and alive on every take. Now on the wish list: Jack Black. He is unique and a great comic actor. I would love to see what he's like approaching a scene and handling multiple takes (which in comedy can be an art unto itself). Finally, it would be fun to see what he's like in the bar at the hotel afterwards!
Kathleen Turco-Lyon, recently in Henry V and Love's Labour's Lost at the Nebraska Shakespeare Festival, Omaha, Neb.
I'd like to play opposite Judi Dench, Don Cheadle, Linda Emond, Philip Seymour Hoffman, Forest Whitaker, all emotionally available and generous ensemble players. I'd love to be directed by Deborah Warner and Sam Mendes; both seem to create the worlds of their plays from an insightful understanding and expansion of the individual worlds of the characters.
Sab Shimono, who currently has five indie films on offer
Robert De Niro and I were classmates studying acting with Stella Adler in the early '60s. We did scenes together in class. His commitment to the task was concentrated and intense. I was always amazed at how fully he took on the character. After all these years, it would be a dream come true to work with my [old classmate].
Terry Burrell, who will appear in The Women of Brewster Place this fall at the Alliance Theatre in Atlanta, Ga.
If I could have acted with Laurence Olivier, can you imagine what I would have learned? If I had one director I wanted to work with, it would be Cecil B. DeMille. His most noted movies were spectacular in scope and responsible for the careers of many actors who would have otherwise remained unknown, which also meant that if he cast you, he believed that you really had talent. And if I had one actor I'd give my eyeteeth to work with, it would be Carol Burnett -- not only a brilliant comedienne but a terrific team player.
What have you learned about how to play a really stupid character? If you're willing to discuss your experience for an upcoming Craft column, please email me at jeanschiff@earthlink.net.