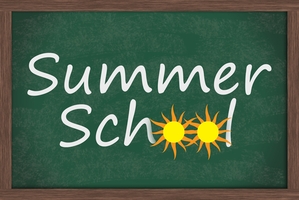 Thinking about producing a one-woman show, or maybe getting a group of colleagues together to stage a play in Los Angeles? Then mark July 6 on your calendar.
Prae Se Ferre/The Producing School, a joint venture between Venture Hill Entertainment and the DOMA Theatre Company, is staging a one-day intensive course designed to give attendees the tools they needs to stage their own productions.
The LA Theater Producing Intensive will give attendees a crash course on budgeting, publicity, marketing, Actors' Equity, fundraising, physical production, creative development, production management, company management, social media, ticketing, staffing, and casting.
"We see this as a way to give back to the local theater community," Marco Gomez, executive producer at Venture Hill and DOMA, said in statement.
Gomez co-founded Prae Se Ferre with Venture Hill vice president of development Schoen Smith.
"After producing for years in Los Angeles, I felt there should be a centralized place where new producers could go to learn the nuts and bolts of producing theater in L.A. and share resources at the same time," Smith stated.
The course, which costs $100, is set for July 6 from 10 a.m.–4:30 p.m. at the MET Theatre in Hollywood.