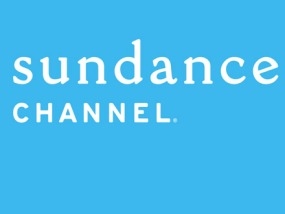 As Sundance Channel prepares to launch its first scripted series, parent company AMC Networks announced Thursday Sarah Barnett has been promoted to president and general manager.
Barnett, who is based in New York, had been the channel's executive vice president and general manager. She'll report to Ed Carroll, AMC's CEO.
"Sarah has energized and repositioned the network as a dynamic, multiplatform brand that engages audiences with daring and award-winning content, and I look forward to her continued contributions to Sundance Channel and AMC Networks," Carroll stated.
Carroll also noted that the channel, which was launched in 1996, was in a period of "dramatic transformation."
It's first wholly owned scripted series, the legal drama "Rectify," will debut April 22, while the mini-series "Top of the Lake," which stars Holly Hunter and Elisabeth Moss, is set to premiere March 18. Another five series are in the works for 2013-2014.
According to a release, Barnett "initiated the network's migration into scripted original programming" with "Carlos" in 2010. Following the success of the mini-series, which won a Golden Globe, it began development on the British crime drama "Appropriate Adult" and the mini-series "Restless." She also directed the network's original unscripted programming strategy and was responsible for "Push Girls," which follows four wheelchair-bound women in Los Angeles and is set to return for a second season.