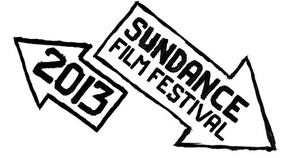 Sundance Institute continues to unveil its 2013 film festival lineup, with the Matthew McConaughey feature "Mud" and the Sarah Polley documentary "Stories We Tell" among the latest to be announced.
Those two films are entries in the Spotlight section of the Sundance Film Festival, which runs Jan. 17–27 at venues in Park City, Salt Lake City, Ogden, and Sundance, Utah. Festival organizers also announced the entries in the Park City at Midnight and New Frontier categories, as well as the installations, performances, and films to be featured in the Festival's New Frontier venue.
"Spotlight features our favorite films that have premiered at other festivals and the Park City at Midnight and New Frontier sections are comprised of films that are bound to shock, intoxicate, derange or dazzle," Trevor Groth, the festival's director of programming, said in a statement.
Some of the entries in the Park City at Midnight category include "The Rambler," which stars Dermot Mulroney and Lindsay Pulsipher and revolves around a man attempting "the treacherous journey through back roads and small towns en route to reconnecting with his long-lost brother.
There's also "Hell Baby," from screening writing team Robert Ben Garant and Thomas Lennon, which stars Rob Corddry and Leslie Bibb as a couple who move into a haunted New Orleans fixer-upper under a demonic curse.
And in the New Frontier film category there's the James Franco co-directed film "Interior. Leather Bar," which is a re-imagining of the "40 minutes of gay S&M footage [that] was cut from the controversial 1980 film, 'Cruising.' "
As for the New Frontier installations at The Yard, Shari Frilot, the show's curator, stated: "The work by this year's artists disorient time and space, and provoke a reconsideration of how we might cohere the fibers of our bodies with the realities of life on the digital frontier."