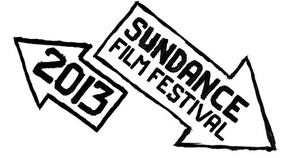 The Sundance Film Festival will open in Park City Jan. 17, 2013, with the Mideast family drama "May in the Summer," directed by and starring Cherien Dabis as a bride-to-be questioning life and family in Jordan after her parents' divorce. It will screen together with one documentary from both the U.S. and World Cinema competitions, as well as one shorts program.
For the 2013 Sundance Film Festival, which runs through Jan. 27, 113 feature-length films were selected, of which 98 are world premieres. The lineup boasts considerations from 32 countries, the Sundance Institute announced Wednesday. Those were selected from 12,146 submissions, up 429 from last January's festival. About half the 4,044 feature-length films came from United States.
This year's films, stated director of the festival John Cooper, "have a particular immediacy and fearlessness to them showing us that independent film is as vibrant, creative and relevant as ever."
The Sundance Institute unveiled the festival lineups for the U.S. and World Cinema Dramatic and Documentary Competitions and the out-of-competition sections on Wednesday. The announcements of the pictures accepted into Spotlight, New Frontier, Park City at Midnight, Premieres, and Documentary Premieres will be announced later.
"We look forward to hearing from these artists not just through their words and images on screen but also through the larger dialogue they create with audiences at our Festival and beyond," Robert Redford, the Sundance Institute's president and founder, said in a statement.
"Every great film starts with an idea, and it is a testament to artists that they continually find new ideas, new stories, new points of view and new ways of sharing them, year after year."
The festival's U.S. Dramatic lineup includes "Kill Your Darlings," with Daniel Radcliffe as Allen Ginsberg in the untold story of murder that brought together the young poet with Jack Kerouac and William Burroughs at Columbia University in 1944.
The World Cinema Dramatic selection includes the German entry "Houston," the story of a corporate headhunter whose destructive drinking submerges him into his own darkness while searching for a CEO candidate in Houston, and from Afghani writer/director Barmak Akram there's "Wajma (An Afghan Love Story)," about a young man who seduces a daddy's girl in Kabul.
In the World Cinema Documentary category, there's "Pussy Riot – A Punk Prayer," about the imprisoned all-girl Russian punk group.