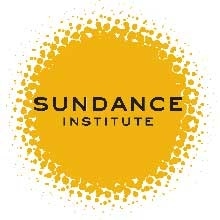 Just a few weeks after the Sundance Film Festival ended, the Sundance Institute Theatre Program's 2013 Playwrights Retreat has started. The 13th annual writer's colony is held at the 20,000-acre cattle ranch outside of Sheridan, Wyo., and will continue through Feb. 22.
Artistic Director of the Theatre Program Philip Himberg and Producing Director Christopher Hibma run the retreat, which is made possible through the generosity of the Ucross Foundation. Some of the notable projects that have come out of the retreat include "A Gentleman's Guide to Love and Murder" by Steven Lutvak and Robert L. Freedman, "Song for the Disappeared" by Tanya Saracho, and "ToasT" by Lemon Anderson. The seven writers selected for this year's program are Radha Blank, Fernanda Coppel, Joy Harjo, Michael John LaChiusa, Justin Levine, Matthew Paul Olmos, and Stephen Wadsworth.
The Sundance Institute Theatre Program promotes playwrights to take risks and experiment in their writing, and has been a core component of the Institute created by Robert Redford since 1984.