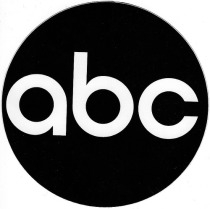 A slate of new comedy pilots, including John Leguizamo's project at CBS, have casting directors attached, Backstage has learned.
Leguizamo's untitled project with "Family Guy" producer Chris Sheridan will look at the comedian's life on the Upper West Side and how it contrasts with his roots in the Bronx. The ABC pilot is being cast by Alexis Koczara and Christine Shevchenko. It's set to shoot in April.
CBS's untitled Tad Quill project will be cast by Julie Ashton. The pilot centers on a recently widowed father of a preteen son who tries to start dating again. It shoots in April.
"Jacked Up," a CBS comedy pilot about a beloved baseball player ("Rules of Engagement" star Patrick Warburton) who has trouble filling his days post-retirement, will be cast by Tracy Lilienfield. It shoots in March.
Lilienfield is also casting "Ground Floor" for TBS, a multi-camera comedy that's described as "Romeo and Juliet" set in the workplace.
Lastly, the HBO comedy pilot "Togetherness," about two couples living under the same roof who struggle to coexist peaceably, will be cast by Jeanne McCarthy and Nicole Abellera. It starts shooting in April.