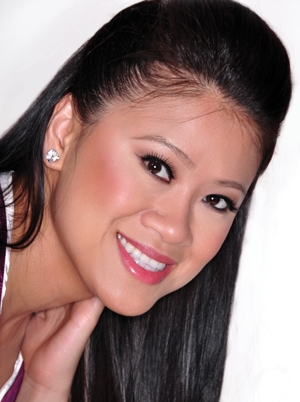 The $1 million lawsuit filed by Junie Hoang against IMDb and its parent company, Amazon, will go to trial April 8, charging a Seattle jury to decide whether IMDb violated its contract with the actor when it published her correct birthday on her profile. Hoang claims the publication, which revealed her to be 40 at the time, damaged her career in an industry rife with age discrimination.
The case has brought attention to the sensitive subject of age in a business based on appearance. That IMDb could publish birthdays with impunity has touched the collective nerve of thousands of working actors who use IMDbPro to manage their careers but lack the celebrity status to compensate for their declining range with the advancing years.
"Junie feels like she's fighting for the industry," said Derek Newman, Hoang's attorney. "You should be cast based on merit, but with such a huge pool of people to cull from, age is one factor they use to set limits. We can show a dramatic decline in the work she obtained after her birthday was posted."
Ty Rogers, a representative for IMDb, declined to comment, citing "a long-standing practice of not commenting on active litigation."
Judge Marsha J. Pechman of the U.S. District Court for the Western District of Washington has already dealt two critical blows to Hoang's case. She granted a pair of motions for summary judgment in favor of the defense that not only found that the Vietnamese-American actor "cannot show that the public interest is impacted by IMDb's actions" but also dismissed Amazon entirely, signaling that the upcoming trial will hinge on whether IMDb breached its contract with Hoang when it used the credit card information she provided to purchase IMDbPro to obtain her birthday.
Because the privacy policy in question was created by the Seattle-based Amazon, the trial will also take place far from the sympathetic ears of Hollywood insiders such as Danielle Eskinazi, a commercial casting director with more than 20 years of industry experience, who says that misrepresenting one's age is a common practice among midlevel professional actors like Hoang who are "struggling to get to the other side."
"IMDb has résumés, photos, demo reels…so it's often the first thing people see when evaluating talent," she said. "I've talked to a couple of actors about [the lawsuit], and they're really freaked out. The transition [to older roles] is difficult, so actors are always trying to expand what they're available for. If an actress looks 28 and they find out she's 40, they might see her in a whole different light, and that's not fair."
With six of the 99 credits on her profile posted after she filed suit against IMDb, Hoang's career has at least endured the strain of taking on "the Bible of the industry," according to her attorney.
"The damage is done," said Newman.