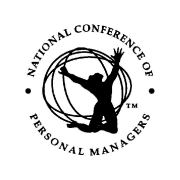 The National Conference of Personal Managers is suing California, claiming the state's Talent Agencies Act violates the U.S. Constitution.
The suit, filed in federal court on Monday, Nov. 12, names Gov. Jerry Brown and Labor Commissioner Julie Su and Attorney General Kamala Harris as the plaintiffs, and seeks declaratory and injunctive relief.
The filing was a long time coming, according to NCOPM, which has complained about the licensing requirement of the TAA singling out talent managers.
The group's main grievance is that the California Labor Commissioner has penalized personal managers for allegedly acting as unlicensed talent agencies, voided personal management contracts, and ordered management commissions to be forfeited or returned.
This, the managers' group says, violates the rights of free speech and association as well as the provisions against indentured servitude and equal protections under the law, among others.
"Commission payments to personal managers that have been either wrongfully disgorged by the Labor Commissioner or negotiated away by a manager afraid to face a TAA controversy are estimated to have cost our profession in excess of one-half billion dollars," Clinton Billups Jr., NCOPM's president, said in a statement.
NCOPM is a national trade association, the oldest representing talent managers, based in Nevada.