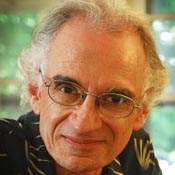 All signs point to this being the year for Roger Hendricks Simon, an actor-director-teacher. As the founder of the Simon Studios, he is celebrating his 30th anniversary. As an actor, he has the lead role in the independent film The Sublet, which has received positive notices from Back Stage and Variety, among other places. "Simon creates a wholly sympathetic figure, a man breaking out of his self-imposed exile despite his better judgment," wrote Simi Horwitz in Back Stage. "The unabashed eagerness with which he hovers over drop-in visitors affords some well-timed comedy bits," wrote Variety. Simon sat down with Back Stage recently to reflect on his career, past, present, and future.
You have a lot to celebrate this year.
It's the 30th anniversary of the Simon Studios, and since I'm only 26 years old, that's quite a remarkable achievement. A remarkable, remarkable event.
How did you choose to become a teacher?
I found it was truly not only something that I loved but I also found I had a talent for it. Ever since I was a kid, I always had an interest in teaching and counseling, In high school I did some sports counseling at camps. Even when I was at Yale Drama School in the late 60s I started to direct some of the college productions with the undergraduates. I always found I was learning than I was probably more than I was giving, which is probably why I love to teach. You always learn from the people you work with.
How did you get started?
It started out as a part-time something I would do acting and directing jobs professionally. Because my early work in my career was all over the place -- Europe, London -- I was traveling out of a suitcase. I was in my late 20s and early 30s, I started to have children, my wife and I decided I needed to have a place to hang my hat rather than continue to be a gypsy. Four actors came to me in 1978 whom I had met teaching at the Corner Loft [a former Off-Off-Broadway theatre near New York University] asked if I would teach them. I said sure. Before that, in the early '70s, late '60s, I was invited out to a place in St. Paul, Minnesota, at the Chimera Theatre. Reviews said I had a knack for working with up-and-coming people. There was something special about getting them started, getting them a taste for it, before they got jaded. I found that a way to keep myself positive and watch them grow.
Was that a hard thing for you -- were you yourself becoming jaded?
I don't think that's the word. I was recognizing I was having some not-so-good experiences. I would find myself in situations where I would be hired and the elements I had to work with were often not of my own choosing. I had some wonderful experiences, too, but I felt a need to have a little more say in what I wanted to do, and not have to answer to anyone. It may well be that it was my recognition. I was not going to be very good working for people.
You studied at Yale Drama. What was that experience like?
[The dean] Robert Brustein brought in all kinds of conflicting points of view, which I really appreciated. Before he came in, it was more or less, it was one point of view. He put the Royal Shakespeare Company right smack against the Open Theatre, and the Living Theatre, and Paul Sills and The Second City. It was hell for people who wanted an approach that was consistent. Students get frustrated without one way of approaching work, or one method. They feel like they're not getting their money's worth, without that one basis. I found myself exactly the opposite. I found myself loving the smorgasbord that I could pick from.
You said you worked as a director there. Did you do any acting as well?
I was able to take workshop class with the Open Theatre and that led to doing a production of Keep Tightly Closed in a Cool Dry Place [a provocative, absurdist war play by Megan Terry]. My teacher Joe Papp suggested I work on that. We did it, and it was very successful as a workshop. We were invited by Megan Terry to bring it down to New York. After that, I took the play in the summer of 1968, and that was the play that introduced me to the London audiences and London critics and started my career over there. We had this little cult, avant garde hit. We took it to Edinburgh, the Abbey Theatre in Dublin. Later at the Royal Court Theatre, I did the premiere of Sam Shepard's La Tourista, and Michael Weller's Cancer [which became Moonchildren on Broadway]. I would come home to New York maybe once a year, pack my suitcase with new American plays, and then introduce them to Europe. Shepard, Lanford Wilson, John Guare, Israel Horovitz. Most of them were short pieces. I was both performing and directing. It became a kind of Merry-Go-Round. It was a very exciting period of time.
How did those experiences influence your decision to veer more toward teaching and directing than acting?
I became a little bit disillusioned with what I felt was there for me to act. I was considered a character juvenile when I was young. That meant I would play the sidekick, you know? It was like being the sixth man on a basketball team: You'd only play after the first half. I found myself watching, watching, watching. I became more fascinated with the telling of the story from the standpoint of the director. As an actor, you have to have a narrow vision. You cannot be distracted by other things. You have to focus on what you're doing. I love the idea of being involved in everything. I enjoyed it more than learning lines.
What was it like being in The Sublet after all those years teaching and directing?
This was a great opportunity to play this role. I'm onscreen all the time. I think, Why didn't I do this earlier? I should have kept at it. But maybe I did keep at it. Maybe what is on the screen is a result of everything I did. You don't stop acting.
Did you ever feel that teaching had become a consolation prize for you?
No, I didn't. I never thought of it that way. But I was self-conscious that maybe other people did. I was very conscious that maybe people thought less of me. And that always bothered me until very recently. I thought of the old adage, "Those who can do, do, those who can't, teach." I always wondered if people thought that. I never felt that. I always felt that teaching is an art, it's a craft, at its best it's an art. Just like acting is a craft, and at its best it's an art.
When did you stop being self-conscious?
I don't think that ever stopped. Even now, I think the reality of our business is, when people say Roger Hendricks Simon, the people who do know me say, "Oh, yes, the teacher." And I never fully accepted that wholeheartedly, because I'd like to be known as a theatre man. Teaching is very much a part of that, but so is directing and acting. The reality of our business is, once you succeed in one area, you really type yourself. This film for me is a nice way of saying to the industry, "Hey, I'm still around."