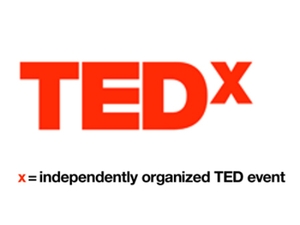 The ever-popular Ted Talks is known for leaving no intellectual stone unturned, from why schools are killing creativity to writer Elizabeth Gilbert's tips for respecting your muse. And next year, the ubiquitous conference will look put the future of Broadway under the microscope. In the second edition of TedxBroadway, to be held on Jan. 28, 2013, some of the smartest minds in academics, entertainment, marketing, and media will travel to Off-Broadway's New World Stages for the day-long event. After a sold-out showing in 2011, this year's panel of experts will circle back to the question, "What is the best that Broadway can be—on stage, in the community, and throughout the world" in 20 years?
"Broadway is about more than theater as a genre and today's hottest shows. There's an ecosystem that has far-reaching impact on the entire world," said producer Ken Davenport in a statement. "We were encouraged from last year's TEDxBroadway attendees to keep this discussion going to examine other influences, new opportunities and add fresh perspectives."
The panelists who are set to provide this new perspective include President of NYC's Economic Development Corporation Seth Pinsky, Randi Zuckerberg, founder of Zuckerberg Media and sister of Mark Zuckerberg, and Wall Street Journal drama critic Terry Teachout.
The event was co-organized by Founder of Situation Interactive Damian Bazadona, Davenport and Goldstar CEO Jim McCarthy. Sponsors include Jujamcyn Theaters, Google, and Broadway.com.
"TEDxBroadway invites everyone who has a stake in Broadway, a neighborhood of New York City, to participate in shaping its future," added McCarthy in a release. "Our goal is to present speakers who inspire ideas, conversations and growth."
The event will be held from 11 a.m. to 6 p.m. on January 28, 2013. Admission costs $100.