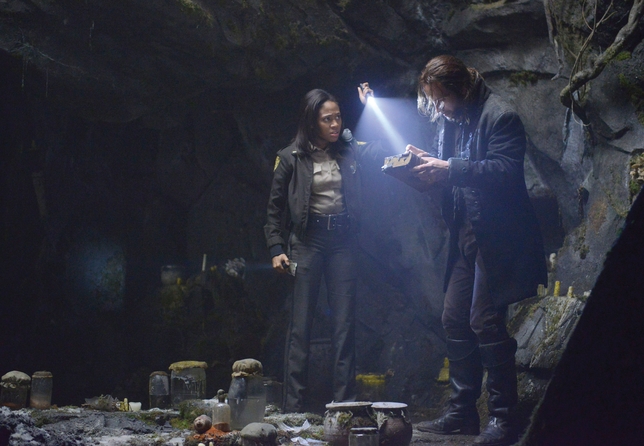 Pilot season has come and gone, leaving in its wake ecstatic, employed actors, broken promises, dashed dreams, and disappointed viewers.
The week preceding this year's upfront presentations by the major TV networks was a particularly bloody one, with NBC canceling all of its freshman sitcoms and ABC pretending its entire spring lineup ("Red Widow," "Family Tools") never existed. But when the nets revealed their shiniest, latest toys to a roomful of journalists and potential ad buyers, they swept their past failures aside and promised viewers new wonders on their screens this fall.
NBC has thrown its weight behind family comedies and high-concept dramas, with shows such as "The Michael J. Fox Show," pirate drama "Crossbones" (starring John Malkovich), and Jonathan Rhys Meyers in "Dracula," set in 19th-century New York. The Peacock has also shown a predilection for name talent this time around, green-lighting shows starring Sean Hayes ("Sean Saves the World"), Blair Underwood ("Ironside"), and James Spader ("The Blacklist").
CBS, perennially the number one net, had less of an overhaul but went after even starrier names, bringing Robin Williams back to TV in "The Crazy Ones" and Toni Collette and Dylan McDermott in "Hostages." There's also the Chuck Lorre sitcom "Mom," starring Anna Faris, and Will Arnett and Margo Martindale in new sitcom "The Millers."
ABC, meanwhile, went after high concept in lieu of big stars. Among its shows are "Mixology," which promises to take place over the course of one night at a bar; "Super Fun Night," starring Rebel Wilson and following a group of friends as they look for fun every weekend in New York City; and latest soapy guilty pleasure "Betrayal," about lovers on the opposite sides of a murder trial. There's also James Caan in sitcom "Back in the Game," Malin Akerman as the titular "Trophy Wife," and Marvel's "Agents of S.H.I.E.L.D." from Joss Whedon.
The biggest news from Fox was that "24" will return for a 12-episode run, with Kiefer Sutherland reprising his role as Jack Bauer. There's also an updated take on "Sleepy Hollow"; cop comedy "Brooklyn Nine-Nine," starring Andy Samberg and Andre Braugher; and Seth MacFarlane's live-action comedy "Dads," starring Seth Green and Giovanni Ribisi as men whose fathers move in with them.
Like ABC, which has spun off "Once Upon a Time in Wonderland" from its hit drama "Once Upon a Time," the CW will also extract a new show from the bones of a hit with "The Originals," a "Vampire Diaries" spinoff. The CW also has "Reign," a drama about Mary, Queen of Scots, and "The Tomorrow People," about men and women around the world who represent the next step in human evolution, on tap for the fall.