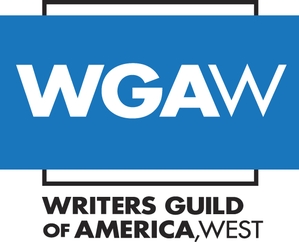 Minority writers remain underrepresented in American television, which may contribute to the dearth of roles for minority performers.
"[W]riters play a foundational role in the fashioning of the stories a society circulates about itself. But in the Hollywood entertainment industry, unfortunately, there has all too often existed a disconnect between the writers hired to tell our stories and an America that's becoming increasingly diverse with each passing day," the report from the Writers Guild of America West (WGAW) states.
Women have made small gains in writing for television and so have minorities. Between the 1999–00 and 2011–12 seasons, the overall minority writers' share of television employment increased from 7.5 percent to 15.6 percent, although those gains went mainly to Latino and Asian-American talent. At the same time, women writers' share of television staff employment increased from 25 percent to 30.5 percent.
According to the survey, which was released Tuesday, there were 519 women writers employed during the 2011–12 season. That's out of 1,722 writers working on 190 broadcast and cable series. If the rate of increase holds constant, it would be another 42 years before women's representation in the writers' rooms matches their share of the U.S. population. In the meantime, one in 10 television shows has no women on staff.
For minorities to reach equality in their representation could take even longer. During the 2011–12 season, 55 of the 190 television shows examined had no minority writers on staff. Those shows with high concentrations of minority writers tended to be black-themed series on BET and VH1. The exception was ABC's "Grey's Anatomy," whose staff is 45.5 percent minority.
Those figures may stem from the makeup of the networks' executive producers. For instance, 100 percent of the seven executive producers for the black-themed BET cable network were minority during the 2011–12 season. That figure was sharply lower for the broadcast networks. ABC's share of minority executive producers was 13.3 while it was 6.1 percent at Fox, 3.7 percent at CBS, and 2.3 for NBC.
The role of executive producer is more often than not filled by white men. Of the 454 executive producers working on the 190 shows examined during the 2011–12 season, more than 75 percent were white males. The report found that women accounted for only 18.6 percent of the executive producers staffing television shows in 2011–12.
What's that mean for actors? If the maxim "write what you know" holds true, minority performers will continue having difficulty finding quality roles.