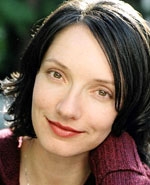 Dear Jackie:
I was a voice major at a very good school, and I held my own as one of the top 10 students. After graduating I was accepted into a master's program in Manhattan for more of the same. But I didn't want to study more classical, as musical theatre is my first love, and I didn't want to take out any more loans. With the pressure off, I got into partying, earning money, and living a life.
Well, this March, at age 31, I decided to move to New York and make my dreams come true. I'm in the city, I've got my headshots, and now I want to start auditioning. The thing is that all my skills are in offices, and most offices work during daytime hours. My out-of-date résumé aside, do you know of any way to keep a day job and still audition?
I'm a bigger person, and though I feel I could be a good waiter, I can't possibly stay on my feet for eight hours a night, nor do I have any experience in that regard.
—Scott
New York, N.Y.
Dear Scott:
Many New York actors make their livings working in offices, often as temporary employees. With temp work, you can work when you're free and take days off as needed, to prepare for or attend auditions. With most musical theatre auditions, you would be called in advance and given a day or more to prepare, in which time you could rearrange your work schedule. Though office hours can compete with audition hours, many companies provide enough flexibility to make the situation work. Even with a last-minute call, an oddly timed lunch hour may not be a problem.
One New York actor, who has been temping for years, had this to say: "Half the temps in New York are actors, and everyone knows the routine. If you're a good employee, they want to work with you and keep you there. So if you take an extra-long lunch break to head to an audition, it's usually no big deal. Also, there are plenty of office jobs in the evening. It is New York, after all. Law firms often have night staff that work from 7 p.m. to 2 a.m."
As for which temp agencies to register with, ask your friends, cast mates, and classmates for their top picks. And check out the Back Stage May 18 issue for a listing of New York agencies.
Register with several, as there's no guarantee you'll skip to the top of anyone's stable of workers. The more places that know you, the better your odds of getting work you like. Additionally, each company has slightly different criteria for figuring out your pay rate. Years ago, when I was temping in New York, I registered at two companies in one week. One set my rate at $10 an hour, the other $14. Guess which one I focused on? (That was Norrell, by the way—loved them.)
New York actors also frequently choose Distinctive Temporary Personnel, Career Blazers, Swingshift, and Buckley Staffing. Popular Los Angeles companies are Kelly Services, Venturi Staffing Partners, the Friedman Agency, and the Job Factory.
Beyond temping, many actors make their livings with office-type work while pursuing their careers. The trick is to find a flexible, empathetic employer. It's best to be up-front about your artistic goals when interviewing for jobs, but you can also be realistic about the outside time commitment. If you are averaging an audition per week, there's no reason to make your potential employer think you go out twice a day, even if that's your long-term goal. With creativity and willingness, there is usually a way to make it work. Maybe you'll come in early or stay late to make up for long lunch hours spent auditioning. You can offer to take work home with you or to work several hours on weekends to make up the difference. It's best to seek a job requiring skill but not full-time physical presence; in other words, avoid becoming a receptionist. Other than phone calls, office work can be done any time of the day or night. Who cares whether you input data or write up letters at 10 a.m. or 10 p.m.?
Dear Jackie:
With the new season starting up soon, I'd like to know which is the best online submission service to sign up with. Which one has direct connections with casting directors, agents, and managers? There are so many. Actors Access, LACasting.com, the Actor Site, and Now Casting are the ones I've researched, but which one will give me the most results without wasting my money? I've looked at the side-by-side benefits of each but am not sure which to go with: They all seem to offer the same things. I'm interested in results.
—Tina
Los Angeles, Calif.
Dear Tina:
I wish I had a succinct and affordable answer for you. Sadly, the results from this competition aren't yet in. Online casting is still relatively new, and companies are clamoring to attract casting directors and representatives to their services. Most actors use a combination of two or three sites, usually narrowed down through experience.
You are off on the right foot, comparing services and costs side by side. Beyond that, you will need to spend several weeks watching each site's breakdowns—most let you view breakdowns for free and charge only for submissions—to try to glean whether it lists numerous jobs in which you're interested. Or, funds allowing, you can sign up for several and keep track of which you use most.
From my experience Actor Site (www.actorsite.com) is not at the same level as the other three you mentioned. Actorsaccess.com, LACasting.com (NYCasting.com in New York City), and Nowcasting.com are prominent players. BackStage.com also has a loyal customer base and may be another site to add to your list; one benefit here is that all of our casting notices are vetted. While LACasting.com has all but cornered the commercial market in Los Angeles, Actors Access seems to be heavy on independent film projects. Many stage productions use BackStage.com, which also has an agreement with SAGIndie and posts many of those productions.
For pilot season most larger jobs still go out via Breakdown Services, directly to agents and managers. The company that owns those breakdowns runs Actors Access, and logic would suggest that it might have first access to roles opened up to the general acting population. Then again, when did this business become logical?
Coincidentally, I had a guest speaker in a class I recently taught who addressed this topic. She is a well-trained, experienced L.A. theatre actor who recently began pursuing film and television work and has spent the last year trying to navigate the various online sites. Speaking of Actorsaccess.com, LACasting.com, and Nowcasting.com, she advised my students, "You just have to do all of them."