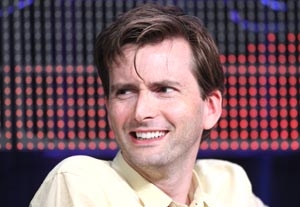 PASADENA, Calif. – "Doctor Who" star David Tennant is bringing his portrayal of Hamlet from the stage to the small screen.
Tennant won critical acclaim for his performance in the Royal Shakespeare Company's 2008 production of "Hamlet." PBS said Sunday the TV adaptation will air in 2010 as part of its "Great Performances" series and will include Patrick Stewart in the cast.
Tennant is taking on another role for the Public Broadcasting Service: This fall, he'll debut as host of "Masterpiece Contemporary." The series returns Oct. 25 with "Endgame," a drama about the final days of apartheid in South Africa, starring William Hurt and Jonny Lee Miller.
PBS announced that the film will open in select U.S. theaters starting Oct. 30.
---
Copyright 2009 Associated Press.  All rights reserved.  This material may not be published, broadcast, rewritten, or redistributed.