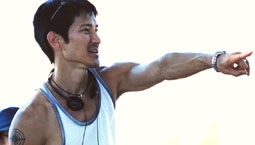 "Sex perversion or any inference to it is forbidden." With those nine ignorant words, written in 1930, the Motion Picture Production Code made official policy out of an unofficial cultural taboo, and an entire group of Americans was rendered virtually invisible. For two-thirds of the 20th century, lesbian, gay, bisexual, and transgendered (LGBT) people were excluded from the American self-portrait as created by Hollywood on the nation's motion picture screens. Even today, nearly 40 years after the code's demise, mainstream Hollywood shies away from films focusing directly on queer America. Generally, gays are restricted to playing colorful best friends or dying nobly from fatal diseases.
One need only look at the fate of Oliver Stone's "Alexander" last year to see why. Controversy over its depiction of the legendary warrior as a bisexual who may have preferred his male companion's company to that of his queen dominated press coverage of the film out of all proportion to its importance to the story. The film tanked at the box office. Thoroughly chastened, Stone, according to the Gay and Lesbian Alliance Against Defamation (GLAAD), is currently preparing a "director's cut" DVD release, due out in August, that excises much of the gay content. Stone is quoted as saying that it will make the film "more accessible" and as blaming "a raging fundamentalism in morality" for the film's commercial failure. "They called him Alexander the Gay. That's horribly discriminatory, but the film simply did not open in the South, in the Bible Belt. There was clear resistance to the homosexuality," Stone told Daily Variety in December.
It has been left to independent cinema to give Americans their first three-dimensional portraits of the lives of LGBT men and women. Some of these films gain sufficient visibility and critical acclaim to "cross over" to straight audiences. Some even get nominated for Oscars: Recent examples would be "Gods and Monsters," "Kinsey," "Boys Don't Cry," and "Monster." But a large and growing body of work still remains under the radar of general audiences. Scott Cranin, editor of gay content for TLAVideo.com, says that approximately 140 LGBT-themed pictures are or will be playing on the 2005 festival circuit and looking for distributors, up from about 100 in 2004, an increase of 40% in only one year.
These films are produced on a relative shoestring, receive a comparatively limited theatrical release (if they're released at all), and find their largest audience on DVD. They speak directly and powerfully about the reality of contemporary queer lives in a variety of lively, disparate, mostly LGBT voices. And most of them are made available by a handful of distributing (and occasionally producing) companies.
In celebration of Gay Pride Week 2005, Back Stage takes a look at the burgeoning world of grassroots LGBT-themed indie cinema. Nine filmmakers -- directors, writers, and actors -- and representatives of six distribution companies that facilitate their work speak with us about how and why they do what they do, the challenges and obstacles they face, and their advice to aspiring, like-minded filmmakers.
Gregg Araki -- Marching to His Own Drummer
Resume: Los Angeles-based writer-director of such films as "The Living End," "Totally F***ed Up," "The Doom Generation," and "Splendor."
Current Project: Writer-director of "Mysterious Skin," based on the novel by Scott Heim, a May theatrical release from TLA Releasing and Tartan USA.
Synopsis: The lives of two 18-year-olds, Neil, a gay teenage hustler, and Brian, shy and bookish, are bound together by a terrible secret in their past. Both boys were once on the same Little League team in their small Kansas town, but they have long gone their separate ways. Neil, who eventually splits for New York City, knows the truth; Brian, who believes his recurring nightmares are due to repressed memories of an alien abduction, is searching for it. Only when he at last reconnects with Neil does he discover the real reason: sexual abuse by their handsome baseball coach.
Sensibility and Themes: "I was so attracted to 'Mysterious Skin' because my films have always been about outsiders. It was such a dark and unsettling story that I thought [was] so beautifully told, with incredible emotional power. It haunted me. Also, Scott Heim is heavily influenced by music and I have a huge passion for alternative music. That's been a major influence and inspiration for my movies. A lot of the spirit comes from it. I named my company Desperate Pictures in college. It's from a song by the punk rock group X, 'We're Desperate,' that was a huge favorite of mine.
"I'm more interested in the kind of alternative culture within the larger mainstream culture, as opposed to gay mainstream culture. When I'm making a movie, I don't think, 'Oh, I'm making a gay movie.' I don't differentiate. I've always marched to my own drummer. Nobody tells me what my movies should be about. I don't let Hollywood tell me and I don't let gay people with certain special interests tell me. I'm not an overtly political filmmaker. My approach to film is purely artistic."
Obstacles: "Making a film is always a difficult thing -- and it gets more and more difficult as time goes on. Technology is cheaper and more accessible -- that's good -- but the flip side is that more movies are being made and not all of them are good. It's a double-edged sword. It's so easy to get lost. I've been so fortunate in my career that I could make movies that are exactly the movies I wanted to make at the time that I made them. But it's never been easy and it's not getting any easier. It's probably getting harder."
Advice: "Stay away from the business side as much as possible. The problem I think with 99% of filmmakers is that they're too concerned with the business side. Be concerned with the artistic side; your films will be more interesting. And have a thick skin and be tenacious. You have to work every day. You have to keep at it. It's really your whole life. I've always been very much a workaholic. I don't have a lot of activities outside of working on my movies."
Rodney Evans -- A Fascination With History
Resume: Student films and shorts. New York-based.
Current Project: Writer-director of "Brother to Brother," released this month on DVD by Wolfe Video.
Synopsis: Evans' first full-length film is about an elderly black gay artist of the Harlem Renaissance who meets a young contemporary black gay artist who has been thrown out of his home due to his parents' violent homophobia. Twin narratives concern the older artist's experiences with his contemporaries, among them Zora Neale Hurston and Langston Hughes, and the younger artist's growing fascination with the past and how it informs his journey to manhood in the present.
Sensibility and Themes: "The intersection between race, class, and sexuality; the history of black artists in the U.S. and the obstacles they face. I tend to look to the past and find inspiration from people that are largely unknown, like Bruce Nugent in 'Brother to Brother.' I don't think about crossover. I am much more fixated on the specificity of the stories and characters, bringing specific characters to life in a realistic way. The more specific you get, the more truthful you are and the larger the audience that will be able to engage.
"I think I'll continue to tell gay stories, but I don't want to limit myself to them. I'm open to all types of stories. Inspiration comes from a huge spectrum of places."
Obstacles: "When you're a young black filmmaker, if there isn't an earlier financially successful model for a film that you're making, there's a lot of fear because it hasn't been done before. It isn't what the people who have the power to greenlight a film are looking for. They want to fit you into the model of the last successful black film.
"I had to create an alternate means of financing the film. We pooled a small amount of money and shot some initial scenes. We then created a 20-minute tape so people could get an idea of the scope of the story and characters, and raised money from the black and gay community. It took a year before we could finish shooting."
Advice: "Pick a story you're passionate about and never take no for an answer. Be willing to walk through fire to tell that story."
Todd Stephens -- Experimenting in Other Genres
Resume: New York-based writer of "Edge of Seventeen" and writer-director of "Gypsy 83."
Current Project: Writer-director of "Another Gay Movie," now in postproduction, scheduled for theatrical release in winter 2006 from TLA Releasing.
Synopsis: "It's sort of a gay 'Porky's' or 'American Pie.' Four gay high school graduates make a pact to have anal sex by the end of the summer. I felt the genre of the teen sex comedy had not been explored in the gay world yet. I wish I had this movie growing up as a gay kid. The cast includes Graham Norton, Scott Thompson, Lypsinka, Mink Stole, porn star Matthew Rush, and a cameo from Richard Hatch, playing himself and nude the whole time."
Sensibility and Themes: "In the past, my films have been about self-acceptance and feeling like an outsider. I grew up in a small town and felt like a freak. I spent a lot of my life trying to find a place I felt like was home. But now I need to go beyond coming-out stories and branch out into new territory. I specifically wanted the gay issue to be a nonissue for 'Another Gay Movie.' The gay kids party with the cool straight kids and nobody cares. That's my political statement: For these kids, it just doesn't matter.
"I think experimenting in other genres is where it's at. Of course, I have other ideas. I'd also like to make a film about gay senior citizens in a nursing home in Florida."
Obstacles: "Realistic depictions of gay sex in films limit their crossover potential. Movies like 'Risky Business' or the John Hughes comedies had plenty of realistic sex, and as a teenager I wanted to see that in gay movies. But it makes bigger distributors more concerned."
Advice: "Write what's in your heart. If you're not passionate about it, nobody else is going to be. Make films that you care about."
Robin Greenspan and Lacie Harmon -- Collaborators in Life and Art
Resume: Los Angeles-based standup performer-writers and life partners who combined their individual acts into the autobiographical play "Real Girls."
Current Project: Writers and stars of "Girl Play," released theatrically in 2004; DVD release scheduled for Aug. 16 from Wolfe Video.
Synopsis: Directed by Lee Friedlander and based on "Real Girls," it tells the story of how Greenspan and Harmon fell in love while playing lesbian lovers on stage in a play in Los Angeles. The growing attraction threatens to break up Greenspan's long-term lesbian relationship, while Harmon, who has never had a lasting relationship, engages intimacy issues. Both women must decide whether their desire is a result of acting their onstage roles or the real thing.
Sensibility and Themes: RG: "Relationships, specifically because we are in a relationship with each other." LH: "Showing the seams of being a human being. Showing the interior thought processes of people. The more intimacy you have with someone, the more you like them. Getting past the official word and polish and seeing what's real underneath." RG: "We want to show how we're like everybody else, not different. It helps the community just to be who we are and represent that."
Obstacles: LH: "Women don't have the same sense of entitlement as men. The movie wouldn't have been made if producers Gina G. Goff and Laura Kellam and executive producer Sean McVity hadn't come on. They are tough business people and take no crap. If I had been at the helm, it would have been a different story. Women have a way of backing down a little bit." RG: "And we're women without that other male half to push for us. The lesbian community has been denied access for so long that they feel disappointed and maybe that they've lost power."
Advice: "Do it yourself to the degree that you can. But recognize the point where you need to bring people in who think like you do, believe in it like you do, and have the passion."
Bruce LaBruce -- 'Heterosexuality Is the Opiate of the Masses'
Resume: Canadian-based award-winning actor-writer-director of radical underground films like "No Skin Off My Ass," "Super 8Â ̋," "Hustler White," and "Skin Flick," nine music videos, and two porn films. Also a writer of fiction: The 2004 film "Sugar," directed by John Palmer, is based on his stories.
Current Project: "The Raspberry Reich," released in 2004 by Strand Releasing and now on DVD. An installation inspired by the film opens at an art gallery, Peres Projects, in L.A.'s Chinatown on July 16.
Synopsis: "It's a satirical critique of 'radical chic,' specifically the phenomenon of the modern left in Germany adopting the signifiers and postures of extreme left-wing movements of the '70s, particularly the Red Army Faction, also known as the Baader-Meinhof Gang. Gudrun, a charismatic young woman who has patterned herself after Gudrun Ensslin, one of the main members of Baader-Meinhof, indoctrinates the other members of the gang to her cause. A strict devotee of Wilhelm Reich and Herbert Marcuse, she believes that heterosexual monogamy is a bourgeois construct that must be smashed in order to achieve true revolution. To that end, she forces her straight male followers to have sex with each other to prove their mettle as authentic revolutionaries. Her slogans include 'Heterosexuality is the opiate of the masses,' 'You must give up your fixation on monogamy and fidelity,' and 'The revolution is my boyfriend!' "
Sensibility and Themes: "Quite often my movies are about people who practice homosexuality but aren't necessarily gay-identified. I ran into a lot of homophobia in the punk scene in the mid-'80s. I made movies about skinheads that included [homosexual] hardcore sex as a way of showing these guys that they weren't quite so radical as they thought they were, and that homosexuality and alternative ideas of sexuality should be part of their idea of what it is to be rebellious or revolutionary. My philosophy of homosexuality is to be in your face and provocative.
"For 'The Raspberry Reich,' it's like put your Marxism where your mouth is. If you're talking about sexual revolution, it makes it much more effective if you actually go the distance and show it yourself. I always try to avoid any sort of exploitation in the sex scenes. I have a rule that I won't ask anybody to do anything on screen that I wouldn't do myself."
Obstacles: "I've felt pressure to make films without so much homosexual content or so much sexually explicit content. There's a glass ceiling for 'pornographers.' I have a reputation for that and people shy away automatically because they don't think they can sell it or get it into theatres, even though all of my films have had theatrical release. I want to do a project about Wilhelm Von Gloeden, the German photographer of the late 1800s who took naked photos of Sicilian boys. It's not the kind of subject matter that's easy to get funding for and it's an expensive project. I have a very experienced Canadian producer, but there are lots of challenges ahead. It's really tough."
Advice: "The first rule of filmmaking is to make films. If you don't pick up a camera and make your idea, you're not a filmmaker. It can be a student film, an experimental film, a music video. It's the very act of doing it that is important."
Ben Berkowitz -- Gay for Play
Resume: Chicago-based film composer-writer-director-producer and one-half of Benzfilm Group (with partner Ben Redgrave). The company has produced, with Steve Buscemi, the documentary "Rockets Redglare!" and is producing the upcoming Iraq documentary "Nice Bombs" and the feature film "Polish Bar." Berkowitz and Redgrave are both heterosexual.
LGBT-Themed Project: Actor, co-writer and co-producer (with Redgrave), and director for "StraightMan," winner of a special Grand Jury Prize at Newfest 2000, New York's LGBT film festival. Released on DVD by Water Bearer Films.
Synopsis: " 'StraightMan' is about the difficulties of navigating friendship and love between men. David is a womanizing glutton and Jack is a blue-collar guy struggling with his sexual identity. What follows is a hard look at friendship and the elusiveness of romance in these young men's lives."
Sensibility and Themes: "If I had to pick a priority, it would be the actor and the acting. We scripted the story, but then took the scenes apart in workshops. We spent months and months workshopping the parts, improving, making character-sketch videos. The characters are combinations of people I knew. Our two biggest influences are John Cassavetes and Mike Leigh. There will always be an element of improvisation, though 'Polish Bar' will be done in a much more traditional way.
"We didn't want to make a coming-out film; we wanted to make a 'what happens next' film. Coming out is a process that can take years. We'll do more gay work in the future. Obviously, it's not us. But it's a big part of our lives because of friends and family. It's like this adopted culture. I'm always going to write about my life, and it's such a big part of who we both are, even though it's not our identity."
Obstacles: "Being straight pissed off a lot of people. It was split: Just as many people loved it -- and loved us and the film. But we would get asked at film festivals, 'Why are you here?' Some gay distributors would say, 'The people in that movie are too average-looking. Where are all the beautiful people?' There's a gay TV broadcaster who didn't want the film even though his acquisitions person loved it. The executive wouldn't sign off on it -- it wasn't gay enough."
Advice: "Be really, incredibly honest. Everyone's got something that's interesting or special about them. Make a film about that. Don't make a film that's about a film. We don't need another Quentin Tarantino. If you're from Kansas, make a film about being from Kansas. Or make a film about being from Kansas and wanting to go to Paris."
Luane Beck -- Relationships Are the Same
Resume: San Francisco-based writer-director who previously had a 17-year career as an actor (mostly in films and television) and stage director.
Current Project: Writer-director of "Intentions," a recent direct-to-DVD release from Culture Q Connection.
Synopsis: " 'Intentions' is a coming-of-age piece: an exploration of love, relationships, and sexuality. The story revolves around a college professor, married and with children, who unexpectedly falls in love with one of her female students. They awaken things in each other that they had been trying to suppress creatively and emotionally. Through their love, they are forced to examine these passions and find the strength and courage to pursue their dreams." The film itself takes no sides regarding the appropriateness of the relationship, but characters in the film have definite and differing opinions.
Sensibility and Themes: "I like work that provokes thought. 'Intentions' is a film about relationships. The point is that relationships are the same whether they're gay ones or straight ones. It's important for us to say, 'Here we are and this is who we are and we're just like everybody else.' We're not an issue -- we're people."
Obstacles: "I had to do a lot of fundraising and rely on generous donations for locations and stuff like that. Locations would cancel the night before a shoot. You have to be innovative and creative in independent film because you don't have the budget to fix things. I shot the film in DVCPro50 when it was new. It saves you money because there are no costs for developing the film, but you can also make a lot of mistakes digitally and end up spending a lot of money."
Advice: "Plan, plan, plan, and plan. You have to be able to think on your feet. Know exactly what you need and want for each scene, so that when you get a curveball, you know how to run with it. Otherwise you'll get lost. And set a realistic goal. Because of my budget, I set out to do a direct-to-DVD film. If you get a film distributed, period, you're considered up-and-coming and your work will be looked at."
Leslie L. Smith -- Art as Metaphor
Resume: New York-based playwright, director, film and stage producer, author of fiction, and currently director of program contracts and compliance and disaster services at the American Red Cross in Greater New York.
Current Project: Writer-director of 1997's "David Searching," just released on DVD for the first time by Water Bearer Films.
Synopsis: Anthony Rapp and Camryn Manheim star as a self-absorbed young gay video artist new to New York and his roommate and best friend, a straight woman emerging from a painful marital breakup. David is searching for love but only finding sex and using his video camera to keep life at a safe remove. The cast of New York stage veterans includes David Drake, Stephen Spinella, John Cameron Mitchell, Kathleen Chalfant, LaChanze, Michael Rupert, and Julie Halston as herself.
Sensibility and Themes: "I love art as metaphor. Great art is always politically metaphoric. It's a story that has its roots in what is going on around me in the world today. It should leave me with something to consider and ponder for application in my real life. And it should show the world as close to the way it is as possible. There has to be a real sense of space and time and relationship. I want to believe these people are real for the time that I have them.
"What makes art powerful is its universality. I think [LGBT artists] do ourselves a huge disservice in ghettoizing ourselves in a certain way. We've gotten to a place artistically, sort of culturally, where we're comfortable in our niches. I've been working really hard to break out of that. I always write gay characters. But it's not about whom I sleep with. I believe that the biggest contribution I can make as a gay man is to be a citizen of the whole world, not just a citizen of the gay world."
Obstacles: "Timing is everything. 'David Searching' was shot in 1995, and its initial release date was spring of 1996. The distributor kept delaying the date, then said it was closing and gave me my film back. It wasn't released until fall of 1997, by which time Anthony Rapp had been playing a video artist on Broadway in 'Rent' for a year or more. It was criticized as derivative. At the time, you couldn't recover your costs if you did a direct-to-video release. That's changing with DVD. 'David Searching' has done incredibly well on DVD, already selling three times what the VHS release did."
Advice: "If you don't need to do it, don't do it. It's got to be at the very, very core of your being. And it can't be about fixing what they told you in high school. It's got to be about needing to be part of the craft. The truth is it's just too hard otherwise."