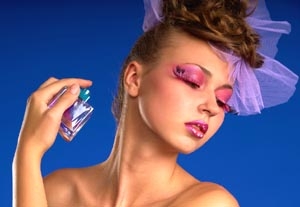 If you've never seen the bronzed and bikinied cast of
Baywatch
, you must be living under a rock. Fortunately, under a rock is probably the safest place to be. Even there you've likely heard that excess sun exposure can be very harmful to your skin. It's not exactly a news flash. But while tan skin now may bode health trouble later, as an actor you might occasionally want to bronze up a little for an audition or a role. It depends on the part and the show's setting.
"It all has to do with the style of the show, the tone, and the region or location the show takes place in—that plays a big factor," says casting director Scott David, who works with CD April Webster on
Criminal Minds
. "If I'm casting a show that takes place on the beach, I want to cast people who have that California tan." So if you're auditioning for a series like
Entourage
or
90210
, it's a good idea to consider your options for getting that nice glow.
If you're sure a tan would fit the character, you have three choices: sunless tanning, a tanning bed, and natural sunlight. Though natural sunlight and tanning beds can be relaxing, sunless tanning is probably the best option for actors (not to mention the general public) for several reasons.
First, it takes less time. So if the audition is tomorrow and you don't have time to build up a base tan, a spray tan may be the way to go. "Airbrush is most common for actors who are coming in specifically in preparation for an audition or a role, because you're only going to need one treatment to see results," says Nick D'Anna, manager of Sunset Tan in West Hollywood, Calif.
Another benefit of an airbrushed tan is the freedom the technician has to customize it. "You can shade in abs, or if you're a model, you put in certain curves," says Jeff Bozz, co-president and co-founder of Sunset Tan. "It's really cool. It's really customized for your body, so everyone's loving it." If the idea of sunless tanning brings to mind ugly orange streaks and awful smells, remember that the technology, technique, and products have all come a long way. "You don't look orange anymore," says Bozz, adding that the new sunless tans rarely streak either.
But actors have to be versatile, so keep in mind that as quickly as you needed that tan to play Surfer Dude #2, you could need to get rid of it even quicker. According to David, while a deep tan may be beneficial if you're auditioning for a California-set show, it could be detrimental for a show set primarily in the East and Midwest like
Criminal Minds
. Sunless tanning gives you some flexibility. Need to get rid of that bronzed look right away? "Jump into a chlorinated pool or Jacuzzi," says Bozz. "That'll strip it right off."
Although sunless tanning has come a long way, some salons still use older technology. Bozz recommends looking for the most advanced sunless tanning systems when choosing a salon: the Infinity Sun airbrushing system and the California Tan spraying towers.
If the fear of wrinkles or cancer isn't enough to dissuade you from using a tanning bed or lying out for hours, be sure you're taking all necessary precautions when exposing yourself to harmful UV rays. "You've got to be really careful," says Bozz. "You have to know your skin. You have to know if you burn. You don't want to go for more than 12-minute exposures at a time, and probably no more than a couple times a week in a controlled environment." He adds that natural sunlight can be the most damaging, because it's not controlled.
So as not to pigeonhole yourself as a California beach bum, avoid getting too much color. "Do not overtan yourself, unless the only show you want to go out for is the remake of
Baywatch
," advises David. But, hey, if
Baywatch
is your dream job, who are we to judge?