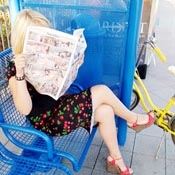 For our weekly feature The Last Word, Back Stage seeks responses to the following query:
"Do you read reviews of your own work? Why or why not?"
If your answer is chosen, it will run in print alongside your headshot. Please compose a response no longer than 100 words and send to news editor Andrew Salomon at asalomon@backstage.com. Please be sure to include your headshot, name, and place of residence. The deadline is Monday, March 2.