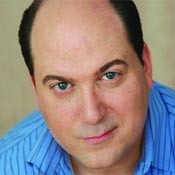 "The best investment I ever made was quitting my six-figure job and moving to New York to turn a part-time passion -- acting -- into a career. Cost me a lot of money and comfort, career is moving in the right direction --and I've never been happier."
--Marc Raco
New York
"Taking standup comedy classes. I have spent thousands of dollars on classes on how to create material and get timing. If you don't have comedy timing, you're going to be in trouble, and as an actor you have to have timing. And if you can do standup, you can do anything."
--Jimmy Pacelli
Hollywood
"Probably the best investment I ever made early in my career was to get hooked up with an actor-teacher out of L.A. who critiqued everything I did. Every month, I would mail him voiceovers, industrials, and commercials I had done, and he would tell me what he thought best represented me. Sometimes I thought he was nuts, as there was a particular piece that I really liked that he didn't. But it turned out he was usually right. It's good, especially early in your career, to have a second and more-seasoned set of eyes and ears."
--Joel Haberli
New York
"Keeping up with technology. I recently upgraded my laptop and got a BlackBerry. This career moves quickly, and being available is paramount to success. Being accessible and doing online submissions from anywhere, anytime, keeps me on my toes."
--John F. McCormick
Los Angeles
Speak your mind!
The Last Word is now a regular feature in Back Stage. To contribute, read the questions below and email your answers (no more than 100 words each) and a headshot to News Editor at Andrew Salomon. Please include the name of your city or town.
The current questions are:
• What do you know about acting now that you wish you'd known when you started?
• Do you read reviews of your work? Why or why not?
• What do you have planned for your Oscar acceptance speech?