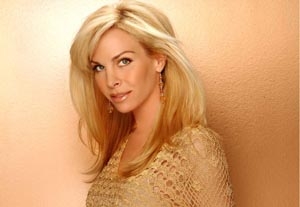 With the start of the fall TV season only a few months away, actors fortunate enough to have landed roles in pilots that were picked up can now get down to the serious business of making a show.
Provided, of course, they're still with the show. Pilots are often retooled before they become series—and sometimes that means characters are cut or actors are replaced. This year, a number of high-profile series are recasting major roles, including Jerry Bruckheimer's
The Forgotten
, the
NCIS
spinoff
NCIS
:
Los Angeles
, and the medical drama
Three Rivers
.
For casting directors, this flurry of recasting is business as usual. "I think as long as they've been doing pilots, they've always recast," said CD April Webster, whose credits include
Lost
and
Criminal Minds
. "Someone could be a fabulous actor, and you put them in, and it just doesn't have the right mix. It's not their role."
Tony Martinez, an agent with the GVA Talent Agency, said that while recasting has always been part of pilot season, he feels it's become more prevalent in the last few years, due in part to more "name" actors moving into television. "It's a very competitive time we're living in," he said, "and thanks to reality TV, there are less and less slots, so producers and networks try their best to sway the odds in their favor, and the first thing they think of is the cast."
In other words, beefing up the cast with familiar faces can be attractive to producers eager to draw easily distracted viewers. Cindy Ambuehl experienced this firsthand in 2005. Cast in the pilot of the sitcom
Out of Practice
, she got a number of congratulatory calls when the show was picked up. Then, the Friday before taping was set to start, she got a call of a different sort. "My agent said, 'They're looking to give it to Jennifer Tilly,' " Ambuehl recalled. "I was completely shocked, because I had no warning, no heads-up. But I thought she did a great job with the role."
Chemistry Experiments
Being pushed aside for a bigger name isn't the only recasting situation. "There are many reasons why a pilot gets recast," said Webster. "A lot of times, when you see everything all together, it doesn't necessarily work as well as you thought it might, or the chemistry isn't quite what you hoped it would be. Sometimes after you've seen the pilot together conceptually, it changes, so that requires a recasting as well."
Indeed, pilots are tricky creatures to begin with. The network and the creative minds behind the show are trying to get the mix exactly right, and the process usually involves a lot of trial and error.
"You're making a stew and you've got to add all these ingredients, and sometimes too much salt is not right, too much hot sauce is just too much," said casting director Kevin Scott, who has worked on such series as
The West Wing
and
Half & Half
. "It could even lean to 'You know what? We really don't want all three women to have dark hair; we really need a blonde.' You're trying to make something, but until you have all of those ingredients together, you don't know exactly what's going to fit and what's not going to fit."
Though the reasons for recasting vary, it almost never has anything to do with the talent of the actor being replaced, said Webster: "It's not because an actor was bad or that kind of thing. I think it's really important that the actor doesn't feel that it's a mark of Cain on their forehead."
And whatever the reason, actors should know it's not a decision that studios and networks take lightly. "At no point will a producer cast someone they don't like knowing full well they will replace them; I think the effort is made to make the cast work well," said Martinez. "Replacing an actor is very expensive, because you paid that actor for nothing. Now you have to hire another actor, and everything you shot you have to reshoot."
When One Door Closes…
Though the situation can be devastating for newbies and veterans alike, it's important for actors to move on. Julie Benz, who was cast in the pilot of the short-lived series
Glory Days
only to be replaced when it went to series, took away some important lessons. For instance, just because you lose one opportunity, it doesn't mean you'll never have another.
"It actually worked out to my advantage," said Benz, who plays Rita on Showtime's
Dexter
, "because I went on to work with Steven Spielberg on
Taken
, which I wouldn't have been able to do if I had done
Glory Days
. What I learned from it is just focus on the job that you have and do the best you can in that moment, and at the end of the day, if you continue with it, great. If not, you know that you did your best."
And simply getting cast in a pilot is a huge steppingstone in an actor's career. "In the eyes of your agent and the industry, you still did book that pilot, which means you were a viable choice for a series-regular role, and that's fantastic," said Martinez. "Any good agent can take advantage of that. If you do a pilot that's being produced by Imagine for NBC and you get cut out of the pilot and it gets put on the air, well, not the best news in the world, but now all the executives at Imagine and NBC know you. Your name is now on a list, and that will make your life, in the long term, much easier."
Ambuehl definitely felt a sense of accomplishment in booking
Out of Practice
in the first place. "I beat out a lot of girls for the pilot and got the part," she said. "I was really happy with what I did with it, and I made some great friends on the set. If they decide to go a different direction, I can't take it personally. You've got to know that there's something else down the road for you. You've just got to swallow your pride and move on." Ambuehl has gone on to work on shows such as
JAG
and
Cold Case
.
In the end, actors can take comfort in one simple truth: Though some jobs won't work out, when a part is absolutely right for you, you'll know. "My experience playing Rita has really revealed to me that when the role is right, it's right," said Benz. "It's a role you can play even on a bad day. You can just be. That's the role you're meant to have.
And you're really not meant to have every role. It's difficult to remember that."