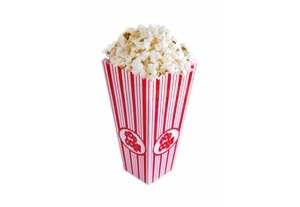 Jon Heder has been to Park City and lived to talk about it. His tips on how to make the most of your festival experience:
- Help promote your film. "That's what you're there for."
- See other films. "Don't get so wrapped up in yourself. You're obviously there to try to get attention for yourself, and that's a given. But getting involved and being a part of Sundance is not being there only for yourself. Go see other things."
- Meet the actors and directors from other films. "If you go to their film, maybe they'll come see yours."
- Attend (some) parties. "I'm not huge into parties, but I went to a few."
- Accept dinner offers. "If you are in a hit movie at Sundance, managers and agents will wine and dine you and try to schmooze you. My advice is to eat all the sushi you can get. It's on their bill. Get the swag while you can."
- Listen to what the agents and managers offer you, but don't make any decisions. "[I left Sundance with] a whole stack of business cards. But I was still in the hype of it all and wanted a week or so to decompress. Then I made a trip out to L.A., stayed at a buddy's house, and set up about a week's worth of meetings with all these people. [At Sundance] just have fun, absorb it all, but don't make any snap decisions. What if they're just caught up in the moment and later regret their decision? If they are interested, they will still want you later."