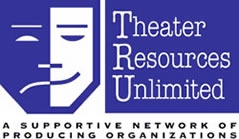 TRU, Theater Resources Unlimited, is holding their annual Combined Audition Event. Over 40 producers, theater companies, writers, and directors will be on hand April 6 and 7 for two days of auditions at the People's Improv Theater, 123 E. 24th St.
For non-singing auditions, actors will be given a two-minute slot in which to perform two contrasting monologues. For singing auditions, performers will also have a two-minute period to perform a song and a monologue. Actors are required to bring at least 60 headshots and résumés. One week prior to the event, people signed up to audition will be given designated audition times. The event organizers expect to have a waiting list, and those who can't make their audition are asked to let organizers know immediately. Actors have 72 hours to cancel their scheduled time, and will receive a refund minus a $10 processing fee. The contact information of the attending producers will be posted after the event on TRU's website.
The registration fee is $75 (though for TRU and AEA members it is $65 and they are given priority slots) and the deadline to register is March 31. The event, also presented by Actors Access, Actors Connection, and AM 1600 WWRL, runs from 10 a.m. to 6 p.m. each day.