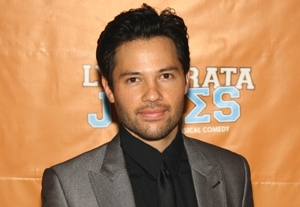 Joe's Pub will host the third annual Broadway Recycled Earth Day Concert on April 22. The brainchild of At Hand Theatre Company,
Broadway Recycled
will boast performances from Broadway luminaries. The event is a benefit for the Broadway Green Alliance and At Hand Theatre.
Performers Alexis Field, J. Michael Friedman, Annie Golden, Randy Graff, Curt Hansen, Jessica Kent, Kait Kerrigan, Nikka Lanzarone, Jeremy Morse, Jacey Powers, Krysta Rodriguez, Jason Tam, Marty Thomas, Kate Wetherhead, Jason SweetTooth Williams, and Alex Wyse will be performing cut songs from shows including "Anyone Can Whistle," "The Last Five Years," "Carrie," "Elegies," and "The Full Monty."
Founded in 2007, At Hand Theatre Company is dedicated to producing new plays with environmentally conscious means, using "eco-friendly solutions" to spark the audience's imagination. For more information about At Hand, visit
www.athandtheatre.com
. Tickets ($30 in advance, $35 at the door) are available at
www.joespub.com
or (212) 967-7555.