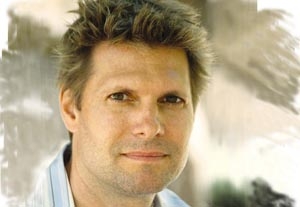 Casting Society of America member Thom Klohn has joined the Back Stage Casting Department as manager, casting development, West Coast, at Back Stage's offices in Los Angeles.
In this new market-facing role, Klohn will work closely with casting directors, agents, managers, production companies, theaters, film schools, comedy clubs, the unions, and a variety of other entertainment-industry professionals and organizations to help enhance Back Stage's casting coverage, bringing a greater array of quality auditions and job opportunities to Back Stage's readers and Actorfest participants.
He joins Back Stage after spending several years as the director of industry relations at NowCasting.com. He also previously served on CSA's tech committee and on the Academy of Television Arts & Sciences board of governors as governor of the ATAS Casting Directors Peer Group. His extensive casting credits include work on
Mighty Morphin Power Rangers, Orgazmo
,
Becker
, and
The District
; to see more of his credits, visit
his IMDb page
.
Klohn is the latest addition to Back Stage's casting team, which now includes casting editor Cassie Carpenter and assistant casting editors Sarah McKinley Oakes and Nia Renee Hill in Los Angeles; assistant casting editors Andrew Valvano, Sri Gordon, Daniel Lehman, Brooks Sherman, and Anna Bengel in New York; and numerous regional contributors located across the U.S. and Canada.
To view thousands of casting opportunities and create a multimedia résumé,
visit casting.BackStage.com.