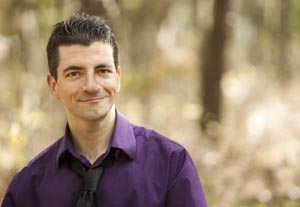 My solo show is headed to the
New York International Fringe Festival
! It took three tries but I honestly feel this is when and how it was supposed to happen. I look back at the previous drafts that I submitted, and I'm thankful I didn't put it up too soon. It has taken me five-plus years to truly develop this show into what it is. While I tend to jump to action before I am ready, I'm very glad I had that time to shape, workshop, and hone it into what I'll be presenting in late August.
"
From Busk Till Dawn: The Life of an NYC Street Performer
" tells my story of being a silver mime-robot-statue guy for the last seven years in N.Y. while trying to make it as an actor. I'm super proud of it and honestly think it's really funny and good. I never planned to be a writer or solo performer, but now I find myself loving and succeeding in both areas. I'll write more about the process of doing/producing in FringeNYC next month, but for now, mark your calendars for Aug. 10-26!
In the meantime I'm also executive-producing the web series "
Parker and Steve
," and, oh yeah, my wedding! Both are sneaking up fast. The wedding is less than four months away and I can't wait. Every day I want this woman to be my wife more and more, and I'm also pretty stoked to honeymoon in San Francisco. As for the web series, we recently cast two big roles and, man, was it hard. The actors were so good, and I wanted to cast everyone. I learned so much sitting on the other side of the table, and I encourage you: If you ever get the chance, do so. The amount you learn in the first five minutes alone will make you a better actor when you go into your next audition. I still have a lot of work to do on all three endeavors, plus I'm still trying to get on "Boardwalk Empire." As of press time I had another audition for it. But it's been a good month, and the summer is already booked up. I'm not one for inspirational quotes or anything, but guys, persistence seriously does pay off. You might just have to wait longer than you want.
Follow me @timintravia.