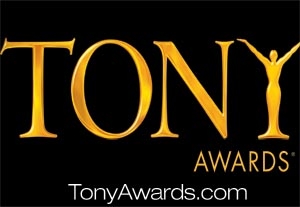 The people who run the Tony Awards have removed the press from the rolls of Tony voters, citing potential conflicts of interest. The following email was just sent to critics and other journalists on the first-night list for press tickets. ("First night" ostensibly means the first night a show is available for review.)
"After careful consideration, the Tony Awards Management Committee has determined that Tony-voting privileges will no longer be extended to members of the First Night Press List, commencing with the 2009-2010 season."
"Please note that this change in no way affects your inclusion on the First Night Press List. As you know, a committee of Broadway press agents develops and administers the First Night Press List, and it does not fall under the purview of Tony Award Productions, The Broadway League, or the American Theatre Wing."
"In making this decision, the Tony Management Committee took into account that members of the First Night Press List will of course continue to have the opportunity to express their critical opinions in reviews and other coverage of the theatre season. In addition, the Management Committee took into consideration the fact that certain publications and individual critics have historically pursued a policy of abstaining from voting on entertainment awards in general, to avoid any possible conflicts of interest in fulfilling their primary responsibilities as journalists."
Full Disclosure:
I get press tickets, but I'm on the second-night list, the zoo plane of theater scribes. For those of you who don't know what the zoo plane is, read your Hunter S. Thompson.