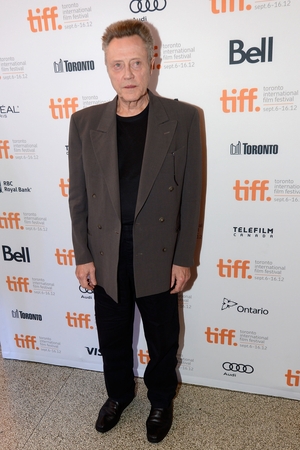 Getting out of the busy weekend, things calmed down a bit at the Toronto Film Festival for day five. The big mysteries have been revealed. The Wachowski's "Cloud Atlas" is too long and all over the map but still beautiful and bold. "Argo" is every bit as good as you've been hearing, and "The Master" isn't really about Scientology, well, kind of. I was a bit behind on the curve when it came to "The Impossible," which premiered on Sunday but other commitments kept me from seeing until Monday. So just to officially jump on the bandwagon: this is stunning, epic filmmaking that also tells a beautifully human story and features one of the best performances of the year by 16-year-old Tom Holland.
In choosing to document the 2004 Indian Ocean tsunami, director Juan Antonio Bayona and writer Sergio G. Sánchez have wisely chosen to make the sweeping epic an intimate story, focusing on one family headed by stars Naomi Watts and Ewan McGregor. When the disaster hits, Watts is swept away with her oldest son, played by Holland, while the whereabouts of her husband and other two sons is unknown. What follows is a sweeping adventure tale full of moments of humanity at their best and stories of the power of love between parents and their children. To say more would risk spoiling the joy of experiencing the movie, but suffice to say that if you aren't gasping and crying throughout the film, you're made of granite. Prior to this film, Bayona was best known for directing the Spanish horror film "The Orphanage." Few could have expected he would make such a leap to A-list Oscar fodder, but in his hands, the story is inspiring without ever turning sappy. If handled correctly by distributor Summit, expect nominations for Bayona, Sánchez, Watts, and possibly McGregor and Holland.
On a smaller scale, the indie "A Late Quartet" is a slight but charming drama buoyed by a wonderful cast featuring Christopher Walken, Catherine Keener, and Phillip Seymour Hoffman as members of a string quartet. Though Keener and Hoffman play a married couple in the film, it was Walken and Keener who I got to sit down with in a discussion that ran the gamut from their favorite performances of each other to what Walken thinks of those popular imitations of him. For the record, he finds them amusing, but inaccurate. "It always takes me a while to realize when someone is doing me," he said. "I don't think I sound like that at all." During the discussion, it was revealed that Keener has never seen Walken's wild performance in "Balls of Fury," and he had a great time explaining the plot of that comedy to her. "I play a madman who hosts these international Ping-Pong tournaments," he explained before adding, "to the death." Keener was eager to check the film out and in exchange, Walken said he would watch her comedic turn in "Hamlet 2." In person, the pair is hilarious together, a nice bit of levity from the film, in which Walken's characters is diagnosed with Parkinson's disease. The film will be released in November.