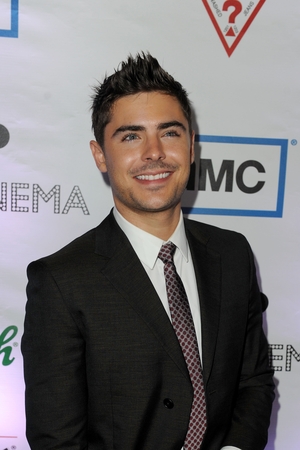 One of the best-kept secrets in Hollywood is about to go wide, as beloved character actor John Hawkes shoots to the top of the Best Actor short list with his stunning performance in "The Sessions," which premiered Sunday at the Toronto Film Festival. Seeing the film for a second time in the sold-out Elgin Visa Screening Room with a warm audience, I was struck not only by Hawkes' excellent lead turn but also by the solid work done by supporting players Helen Hunt, William H. Macy, and Moon Bloodgood. The film tells the story of Mark O'Brien, a real-life poet and journalist who, due to a childhood bout with polio, was left unable to move his body and confined to long periods in an iron lung. At the age of 38, O'Brien decides to lose his virginity and enlists the help of a sex surrogate, played by Hunt. What could feel cheap and creepy is beautifully handled by a spectacular cast and writer-director Ben Lewin, himself a 65-year-old polio survivor who walks with the aid of crutches.
Though Hawkes might best be known for playing dark characters like the cult leader in "Martha Marcy May Marlene" or his Oscar-nominated turn in "Winter's Bone," Lewin wants everyone to know the actor is nothing like that in real life. "I thought this role really suited him," Lewin tells Backstage. "He was kind of getting typecast into creepy role parts, and he's a sweetheart in real life." After two standing ovations, the film had its after party at the Soho House, where Hawkes told me the role came to him as an offer. Following his Oscar nom, he admits there was a nice stack of scripts sent to him, and he "just chose the cheapest one." While no one can say what the budget was, Lewin says the film was financed completely independently by friends and family, most of whom had never invested in a film before. Truly a labor of love, it's one that should pay off handsomely with Hawkes and Hunt assured Oscar nominations and likely nods for Lewin's script and Macy's performance, as well.
The night closed out with the premiere of "At Any Price," a family drama starring Dennis Quaid as a farmer and Zac Efron, who plays the son who wants to be a racecar driver rather than continue the family business. The film received a warm reception, especially for the actors. It features some of Quaid's best work to date, and Efron is earning raves for continuing to stretch from his teen roles. Later this week, Efron will be seen in another film, the gothic drama "The Paperboy" from "Precious" director Lee Daniels. While the film received less-than-positive buzz at the Cannes Film Festival earlier this year, one has to admire Efron for bypassing easy paydays and seeking out edgier work with interesting directors.
I had the opportunity to spend some time with Efron earlier in the day and found him to be as polite, gregarious, and charming as everyone says. In addition, he was surprisingly self-effacing, repeatedly stating how lucky he knows he is and how much he wants to continue to grow and improve as an actor. At one point he said that while he may not be the greatest actor yet, he'll "be the hardest worker." With his choices and perspective, Efron is definitely in it for the long haul.