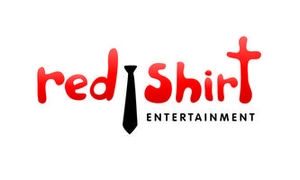 Last year saw a dramatic drop in some genres of television production in Los Angeles, according to FilmL.A., a not-for-profit that coordinates permitting for local productions.
Runaway production is an increasing concern for local actors and crew who have based in California only to find jobs shifting abroad and to other parts of the country.
Most troubling for the Southern California entertainment industry, according to the group, was the "tragic" drop in the production of TV dramas, which was down 20 percent. Another sharp decline was also seen in the TV reality category, which was down 11.8 percent, according to FilmL.A.'s annual report released Tuesday.
Overall, TV production was down 3.4 percent for the year, although fourth quarter TV totals were up 11.9 percent because of an increase in on-location TV sitcom production.
"We know that part of the decline in our TV Drama figures stems from producers' desire to cut costs by filming more on studio back-lots and soundstages," Paul Audley, FilmL.A.'s president, said in a statement. "Unfortunately, last year we also saw a record number of new TV drama series shot out of state, resulting in negative economic consequences."
There were a couple bright spots for the industry. For instance, the commercials category increased 14.1 percent for the year and on-location feature production increased 3.7 percent for 2012—the most film production the Los Angeles area has seen in four years. Overall on-location production was up 4.7 percent from the previous year, 46,254 permitted production days (PPD) in 2012 versus 45,484 in 2011. Still, that figure remains below levels seen prior to 2009.
That was the year the state introduced the California Film and Television Tax Credit program, the $100-million-a-year incentive program that was recently extended by lawmakers to July 2017. FilmL.A. noted it has been successful in luring projects to the Los Angeles region. State-qualified feature projects, which include the forthcoming "Gangster Squad" and "The Hive" among others, generated 347 PPD last year: 5.9 percent of the annual total. Other projects driving a significant amount of Los Angeles-area feature activity in 2012 included "Bad Words" and J.J. Abrams' "Star Trek into Darkness."
Meanwhile, state-qualified television projects, which include MTV's "Teen Wolf" and TNT"s "Rizzoli and Isles," generated 276 PPD last year, just 1.6 percent of the annual total.
Audley said the state needs to continue to search for ways to incentivize California-based production.
"Last year saw our industry rocked by dramatic changes in the local production landscape," Audley stated. "If we seek a more secure future for filming in Los Angeles, we must continue to innovate and expand upon the programs proven to attract new projects to California."